Boston Scientific Wins CE Mark For GUIDE DBS and 2 More Heavily Traded Stocks to Follow
Boston Scientific Corporation (NYSE:BSX): Current price $9.22
The corporation has received CE Mark approval for use of its GUIDE DBS System, representing the first deep brain stimulation visualization system on a global basis. GUIDE DBS supplies clinicians with 3D visualization information that approximates stimulation output, which can lower the programming time and provide a more precise targeting of therapy. With the use of  GUIDE DBS, physicians may visualize the relative position of lead location and utilize stimulation field models within the brain.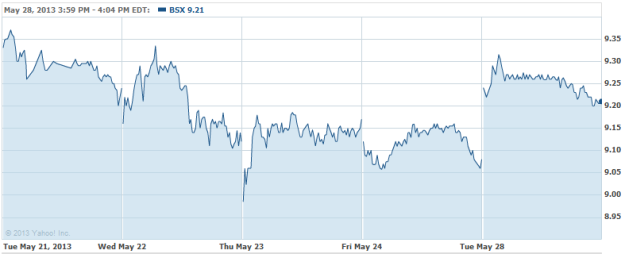 Groupon (NASDAQ:GRPN): Current price $7.39
On Tuesday, SumUp, the firm which permits merchants to accept debit and credit card payments with their smartphones, announced that Groupon and American Express Company (NYSE:AXP) are its new investors. This investment is subsequent to a double-digit million Euro Series A funding round in the second quarter of last year, from b-to-v Partners, Shortcut Ventures, Tengelmann Ventures and business angels. Financial Technology Partners (FT Partners) has advised SumUp on this transaction. SumUp will utilize this investment to back up its continued move into new territories, and to reinforce its technological leadership position by further building out its end-to-end payment solution.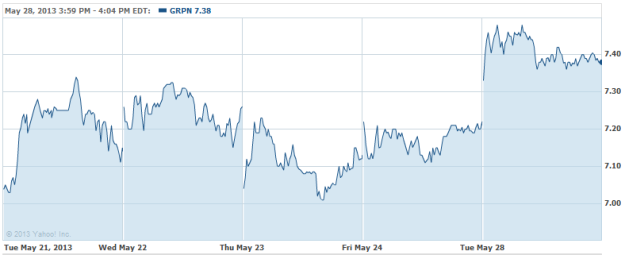 Pfizer (NYSE:PFE): Current price $29.01
Pfizer said recently that it will spin off its remaining interest in Zoetis (NASDAQ:ZTS), which is Pfizer's former Animal Health unit. To this end, Zoetis will file a registration statement with the U.S. Securities and Exchange Commission, regarding the exchange offer announced by Pfizer. The offer will permit the stockholders to exchange all, some, or none of Pfizer's shares with shares of Zoetis. Zacks Equity Research points out that Pfizer currently holds an 80-percent interest in Zoetis, which began trading on the New York Stock Exchange from Feb 1, 2013. Pfizer divested 20 percent of its shares of Zoetis in an initial public offering, and now intends to surrender its remaining interest in Zoetis, which can be accomplished after the successful subscription of the exchange offer.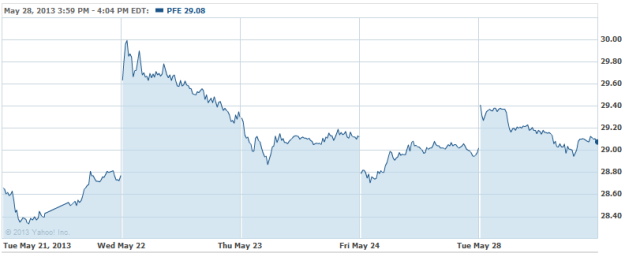 Don't Miss: Is Apple's Latest OS X Version Almost Ready?