Box Office Preview: 2 Big Films and Lots of Art House
The weekend of Friday the 13th is looking to be a strong one for fans of horror and art house cinema — with not much in-between. As Hollywood makes the slow adjustments from the summer schedule to the fall schedule, movie-goers don't always have the best choice of films. Luckily, the art house circuit is filling the void if you're interested in venturing out beyond this week's big horror film.
The biggest feature releasing this week is the sequel to 2011′s Insidious, Insidious: Chapter 2, a supernatural horror film that continues the original story after Josh Lambert has brought his son Dalton back from the spirit world. Unfortunately for Josh and his family, he might have inadvertently brought something even more terrifying back with him.
Insidious: Chapter 2 is directed by James Wan who recently frightened audiences this summer to the tune of $259 million worldwide with his supernatural horror The Conjuring, which became one of the biggest bargains for studio Warner Bros. (NYSE:TWX) having been made on a budget of only $20 million. With Insidious made with an astounding $1.5 million and going on to make $97 million worldwide, it will be interesting to see what Wan has in store for audiences having been given a substantially higher budget for the sequel of a story concept that seemingly calls for more money.
Unfortunately for fans of horror or movie-goers looking to get scared on Friday the 13th, early reviews from some of the topc critics have not been kind thus far. Joe Neumaier of the New York Daily News writes that the film, "Comes upon a few quirky solutions and movie-ripoff scares before settling into a kind of coma." Nigel Floyd of Time Out London writes rather harshly that, "For all but the most forgiving horror fans, this is a lazy, stupid, and incoherent failure," awarding the film a one out of five.
Of course, when it comes to the top critics, there aren't enough reviews yet to definitively say what the overall opinion of the film is — but that could actually be an ominous sign in and of itself. As of Thursday afternoon, there were only four reviews from top critics, signaling a red flag that the film's producers are not actively trying to screen for critics.
Now that could be because the producers are confident that the film doesn't need critics to perform well or that they're scared of the film being shredded — at this point, it looks like it's a little of both.
The other big release this week is The Family, which is directed by Luc Besson (Léon: The Professional, The Fifth Element) and stars Robert De Niro, Michelle Pfeiffer, and Tommy Lee Jones. A joint production by Europa-Corp and Relativity Media, The Family is an action-comedy about a mafia family who move to Normandy, France after joining a witness protection program. Unfortunately for them, old habits die hard and their mafioso ways allows their former mafia partners to track them down.
The Family, like Insidious: Chapter 2, seems to be another film that isn't actively being screened for critics and early returns haven't been so great, though not nearly as bad as those for Insidious: Chapter 2. Peter Travers of Rolling Stone writes, "The Family is a comic soufflé that never rises," explaining that, "The actors, especially Pfeiffer, give the script more than it deserves." Sherrie Li of Village Voice delivers a similarly flat review, writing, "There are some great moments sprinkled throughout. But overall, these elements never seem to come together in the same harmonious way that this family does with each other."
While the overall consensus seems to be lukewarm at best for The Family, there is one positive review from the top critics thus far, coming from the Miami Herald's Rene Rodriguez. "The Family climaxes with an extremely suspenseful shootout that leaves a high body count and wracked nerves in its wake. But what you remember most are the funny bits and the unconditional love these twisted family members have for each other."
Following Insidious: Chapter 2 and The Family, you'll have to travel to your local art house theater to see some of the other newly-released films. But if you're a fan of independent cinema, there are some interesting, highly regarded films to check out this weekend.
Blue Caprice is the film debut of writer-director Alexandre Moors, telling the story of an abandoned boy lured to America by a dangerous father figure. Described as a restrained psychological thriller, the film explores the true events of the Beltway sniper attacks and how a distorted father-son relationship led to a violent journey across America. The film stars Isaiah Washington, Tequan Richmond, and Tim Blake Nelson, and is being distributed by AMC Networks' (NASDAQ:AMCX) IFC Films.
So far, the critical acclaim for Blue Caprice is glowing. Joshua Rothkopf of Time Out New York writes, "Blue Caprice is probably what more post-9/11 cinema should have been: desperate for explanations, inchoate, and wrapped in unspoken loneliness." Justin Chang of Variety writes, "Blue Caprice is a chillingly plausible and responsibly handled attempt to dramatize the disturbing bond between the two men behind the 2002 Beltway sniper attacks." As of this writing, Blue Caprice is currently sitting at 96 percent Fresh on Rotten Tomatoes.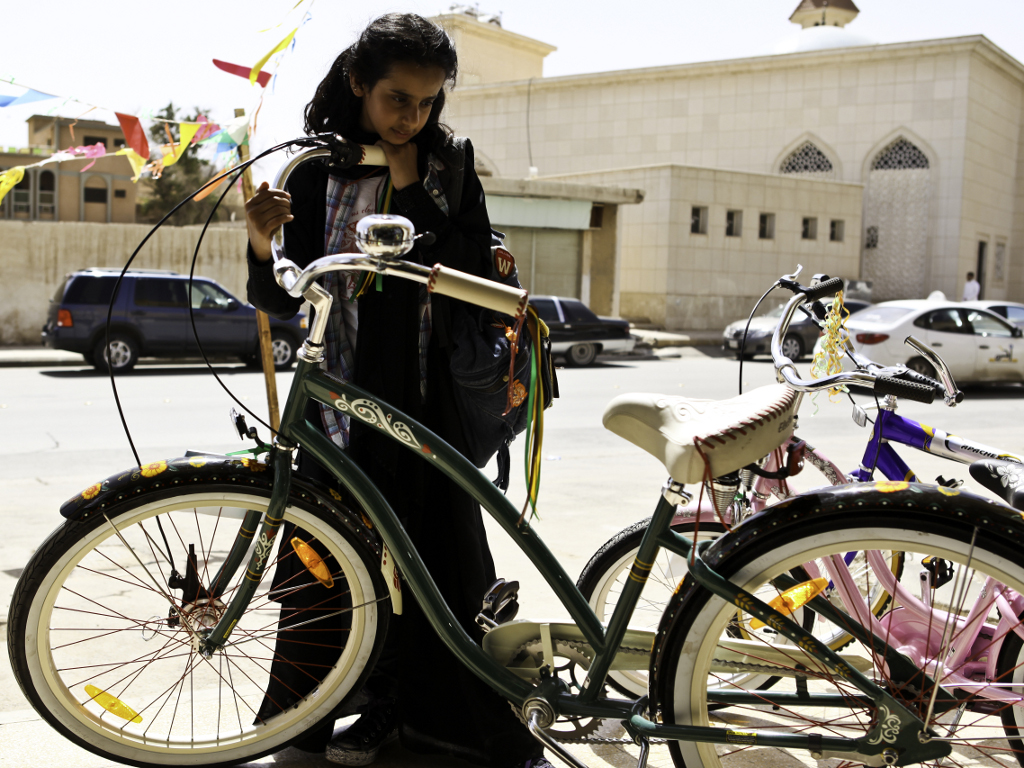 There is also Sony Classic's (NYSE:SNE) Wadjda, directed by Haifaa Al-Mansour, coming all the way from Saudi Arabia where it represents the first feature film ever shot entirely in the country. The film tells the story of a young girl determined to raise enough money to buy a bike in a society that sees bicycles as dangerous to a girl's virtue. Wadjda is also the first film ever made by a Saudi female filmmaker — an incredible feat given that in Saudi Arabia cinemas are banned and women cannot drive or vote.
Like Blue Caprice, critical acclaim for Wadjda is unanimously positive with critics praising the film's wonderful story and societal musings. Alan Scherstuhl of Village Voice writes, "A simple, solid, deeply affecting film, Wadjda is something rare: the work of a female Saudi filmmaker, Haifaa Al Mansour, and a feature from a country that has long outlawed cinemas."
Keith Uhlich of Time Out New York further explains that the societal implications of the film are heartbreaking. "There's lots of crowd-pleasing triumph at the end of Wadjda's gauntlet, but it's the implied tragedy of her future that cuts like a knife to the heart," he writes.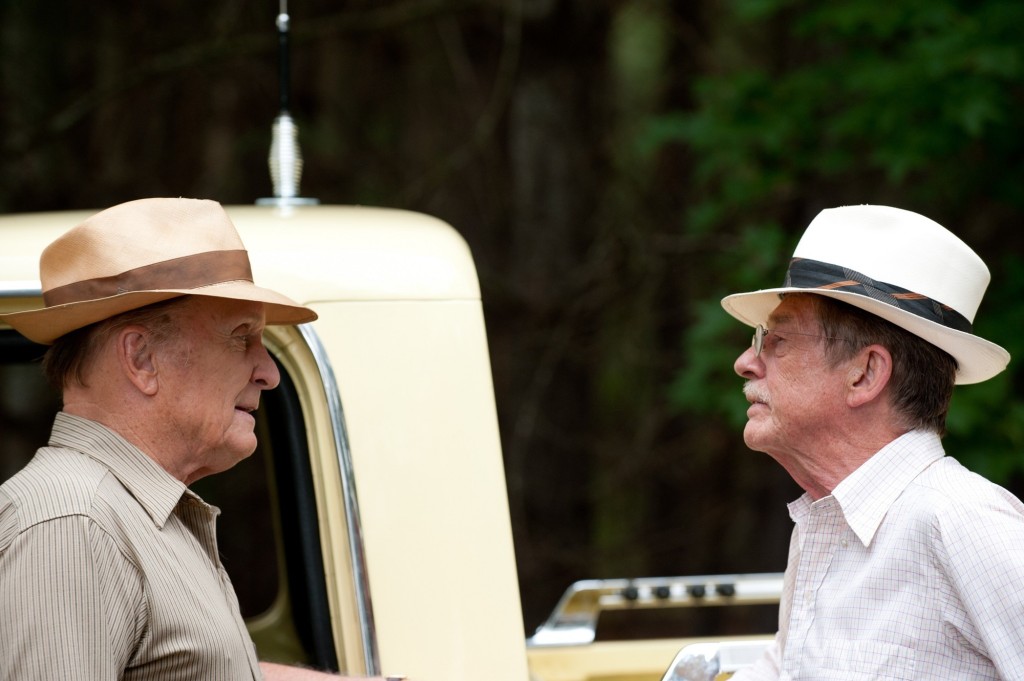 Also in the art house circuit is Jayne Mansfield's Car, a drama directed by Billy Bob Thornton and stars Robert Duvall, John Hurt, Kevin Bacon, and Billy Bob Thornton. The film is set in 1969 Alabama where three WWII vets — the Caldwell brothers — and a WWI patriarch find themselves forced to confront each other. The film is currently 35 percent Fresh on Rotten Tomatoes after 17 reviews and comes from Media Talent Group.
Plush is directed by Catherine Hardwicke (Twilight, Thirteen) and is an erotic thriller about a rising rockstar, Hayley, who becomes embroiled in a relationship with a man who might be dangerous to those closest to her.
The film stars Emily Browning, Xavier Samuel, and Cam Gigandet and is distributed by Millenium Entertainment. As of this writing, the film does not have any reviews from top critics.
There's also And While We Were Here, which is written and directed by Kat Coiro and stars Kate Bosworth, Iddo Goldberg, and Clair Bloom. The film follows an American writer (Bosworth) who finds herself at a professional and personal crossroads as she accompanies her husband on a business trip to the picturesque Island of Ischia. Critical consensus on the film is currently mixed with the film sitting at 58 percent Fresh on Rotten Tomatoes.
Aside from the new releases, look for Universal's (NASDAQ:CMCSA) sci-fi action film Riddick to continue to perform well as the only big action movie in theaters. The Weinstein Co.'s Lee Daniel's The Butler should continue its powerful and consistent run near the top of the box office, while Lionsgate's (NYSE:LGF) Instructions Not Included is likely to remain in the top five. Warner Bros.' surprise hit of the summer, We're the Millers, seems destined to stick around a little longer as well.
Don't Miss: 10 Movie Franchises Set to Hit the Big Screen in 2015.