BP Cancels This Big Project in the Gulf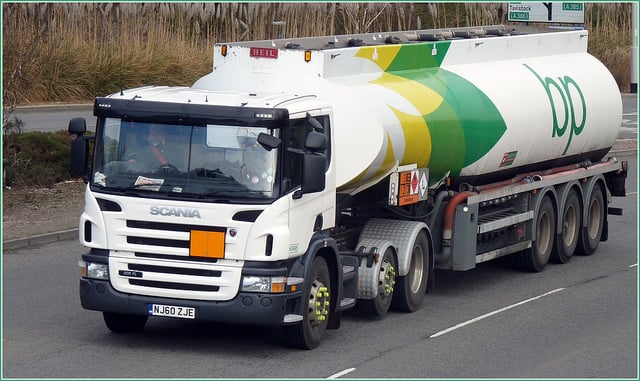 BP (NYSE:BP) is reportedly canceling one of its planned Mad Dog drilling projects in the Gulf of Mexico. Mad Dog Phase 2 had been slated to begin by the end of the year and was expected to cost $10 billion, but it has now been cancelled, three industry sources told Reuters.
There is an alternative version of the Mad Dog Phase 2 project that would be smaller and cheaper that had been tossed around as a possibility by BP back in July, but now it's uncertain if BP will move forward with that project or if the entire Mad Dog operation will be scrapped.
The company's first Mad Dog project is operated with partners Chevron Corp. (NYSE:CVX) and BHP Billiton (NYSE:BHP) and can produce up to 80,000 barrels per day, according to Reuters. When an appraisal on the Mad Dog reserve was performed two years ago, it revealed more oil than had been previously estimated, leading the company to begin planning Mad Dog Phase 2.
BP began a different project, drilling in the Gulf of Mexico again last week, three years after the Deepwater Horizon oil spill that killed 11 people and wreaked incalculable damage on the Gulf of Mexico's ecosystem. BP sold many of its leases in the area to pay the tens of billions of dollars in damages, legal fees, and clean-up costs it faced from the devastating spill. So far, the company has paid $42.2 billion in costs related to the spill, and those costs are expected to continue rising as the company still faces ongoing litigation.
BP, along with ConocoPhillips (NYSE:COP), began drilling in the Tiber oil prospect, which is next to the company's Kaskida oil field, last week. The Tiber is estimated to hold 3 billion barrels of oil. Both oil fields are located in what's known as the Lower Tertiary trend, which is the most challenging area of the Gulf of Mexico to drill but also has the most potential reward, as it's estimated the area could contain 15 billion barrels of oil.
Mad Dog 2 is only the latest of several drilling projects to be cancelled or put on hold around the world as the rising cost of drilling in more difficult locations has put the squeeze on oil companies. BP has been hit particularly hard due to the expenses from the 2010 Deepwater Horizon disaster.
Investing Insights: Does Starbucks Support Rising Prices?
Follow Jacqueline on Twitter @Jacqui_WSCS