BP Cries Fraud in Oil Spill Payouts Once Again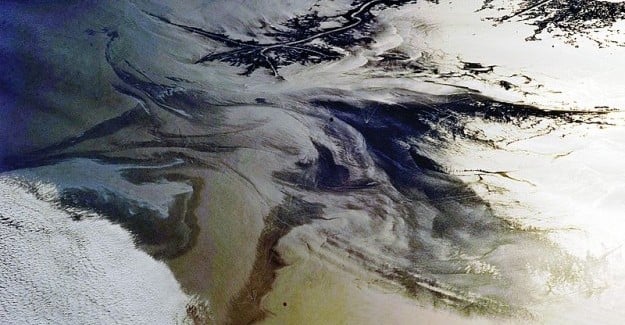 "It was never our intention for the company to become an open cash register for every claim or project anyone could dream up," BP (NYSE:BP) spokesman Geoff Morrell told Bloomberg in June regarding the flood of restitution payments a court-appointed administrator has made to victims of the 2010 Gulf of Mexico oil spill.
Since the settlement was made, its estimated cost has soared above the company's initial calculation by billions. BP has blamed that increase on the administrator, Patrick Juneau, who the company has said compensates "fictitious and inflated losses."
However, BP's claims have not gained much traction. The U.S. district judge who approved the class-action settlement in December, Carl Barbier, a former plaintiffs' attorney, has showed few signs that he would re-examine the terms of the settlement. He told one of the company's lead outside litigators that his perspective on the case "doesn't make sense to most people down here," Bloomberg reports.
Adding to the burn, a consortium of plaintiffs' lawyers responded with this one-liner: "Buyer's remorse does not alter the deal that was struck," according to the publication.
While BP's allegations have yet to be translated into any charges, as the company is facing a multibillion-dollar settlement, it should not come as much of a surprise that claims of financial misconduct have been made. "This is Louisiana, after all," Danny Abel, a longtime New Orleans lawyer not involved in the case, told Bloomberg. "A big foreign company with deep pockets and you're surprised there's a feeding frenzy?"
The explosion of the Macondo well killed 11 men and caused 4 million barrels of oil to leak into the gulf in 2010, according to government estimates. The spill caused fisheries to close and made oystermen and charter boat captains to lose months or even years of work. BP did apologize and spent billions to make amends. However, the claims of fraud keep mounting.
BP said Monday that it found new evidence of fraud related to the manner in which restitution payments are made in addition to conflicts of interest in the case. In June, the oil company asked for the U.S. District Court in New Orleans to investigate an allegation that a lawyer working for the court-appointed administrator referred claims to a New Orleans law firm in exchange for a share of subsequent settlement payments.
Former FBI Director Louis Freeh was charged with examining the payout program, and BP has asked that the U.S. District Court in New Orleans suspend the payouts until Freeh concludes his investigation. That request was turned down.
In a renewed effort to freeze the payments, BP made a filing with the court that included what it says is new evidence of fraud. In the filing, BP said it discovered that two lawyers reviewing appeals of disputed claims were partners at law firms that represented claimants before the Court Supervised Settlement Program, Reuters reports.
The information was acquired by cross-indexing lawyer partnerships and operating a fraud hotline, according to BP. Through that tip line, the company learned that a worker at a Mobile, Alabama, claims center helped individuals submit fraudulent claims in return for a portion of their restitution payments. BP said the settlement program suspended two employees in connection with the accusation.
BP wants more action. "BP should not have to face the substantial risk of irreparable harm from improper payments," the company said, according to Reuters. Pausing the payouts temporarily until Freeh's investigation is completed would give the company "modest relief" as it would slightly delay the payments, which have amounted to $93 million per week, the company added.
In response to the filing, Juneau, the court-appointed claims administrator, told the publication via email, "as has been the case since day one, we have investigated all allegations brought to our attention, and until our investigation is complete, we will not and should not comment."
Follow Meghan on Twitter @MFoley_WSCS
Don't Miss: BP Disappointed: U.S. Regulators Claim Trading Misconduct.