BP Has New $16B Gas Project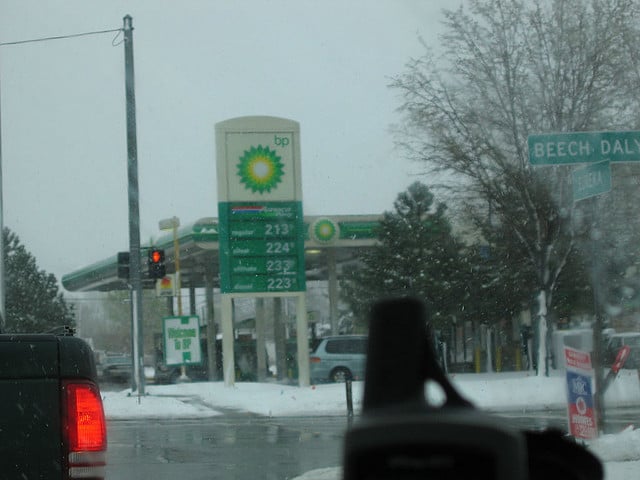 Oman has seen its gas exports fall drastically due to growing domestic demand, but it hopes that a new deal agreed with BP (NYSE:BP) will see production output rise enough to help maintain its desired rate of economic growth. The $16 billion natural gas project will see BP drill around 300 wells over the next 15 years throughout a region of the Omani desert that contains huge reserves in a sandstone formation about 4.5 kilometers below the surface. The Khazzan tight gas project, as it is called, will extract a predicted one billion cubic feet of gas a day.
Mohammed Al Rumhy, the Omani Oil and Gas Minister, announced: "Today's signing is an important step in the Sultanate of Oman's plans to meet growing demand for energy over the coming decades and to contribute to economic development in Oman. The Khazzan project is the largest new upstream project in Oman and a pioneering development in the region in unlocking technically challenging tight gas through technology. The country needs the gas to develop its economy. Our needs for gas increase day by day."
BP will use its expertise in hydraulic fracturing to develop tight gas trapped in sandstone. It plans to invest about $9.6 billion to develop the project, of which it owns a 60 percent stake. The other 40 percent is controlled by the state-owned Oman Oil Company Exploration & Production.
A price has finally been agreed with BP for the gas that they manage to extract, and while it has not been revealed, Bob Dudley, BP's Chief Executive, has said that it was competitive with BP'S global investment portfolio.
"We are a company who have said that we will use a very disciplined capital framework and for the rest of the decade we will keep BP's capital investments between $24 and $27 billion a year. There are other projects that we have put aside but this is one that is big, it is important and it is a good partnership. It fits with our strategy as a company to develop large reservoirs." Construction on the project is set to begin in 2014, with the first gas to be produced by the end of 2017.
Originally written for OilPrice.com, a website that focuses on news and analysis on topics of alternative energy, geopolitics, and oil and gas. OilPrice.com is written for an educated audience that includes investors, fund managers, resource bankers, traders, and energy market professionals around the world.
Don't Miss: BP Makes Landmark Deal to Provide Europe With Pipeline Oil.