BP Is Back to Drilling in the Gulf of Mexico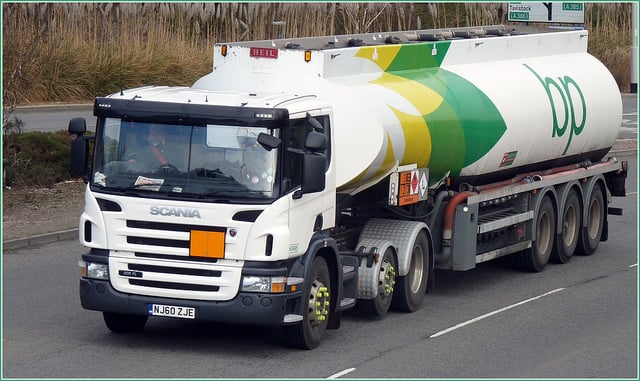 BP (NYSE:BP) has returned to drilling in the Gulf of Mexico more than three years after the 2010 Deepwater Horizon spill that caused billions of dollars in damage and forced the government to shut down drilling in the Gulf for six months.
The Tiber oil prospect in the Gulf of Mexico was discovered by BP in 2009 and is believed to hold up to 3 billion barrels of oil. The field is located next to BP's Kaskida field in the Gulf oil deposit known as the Lower Tertiary trend. According to a report from Reuters, this area is the deepest and most challenging area in the Gulf to drill, but also potentially the most rewarding, as it's estimated the area could contain 15 billion barrels of oil.
Reuters said BP confirmed it began drilling in the Tiber on August 3. ConocoPhillips (NYSE:COP), which is a minority partner in the project, revealed details on the project to analysts during a presentation in New York.
Drilling in the Tiber prospect isn't the company's only new project in the Gulf. BP's Mad Dog Phase 2 project in its Mad Dog oil field is under review due to rising costs, a spokesman from the company told Reuters on Thursday. The project would require an investment of more than $10 billion to get off the ground.
BP is still facing litigation related to the 2010 spill in the Gulf, which is part of the reason it's unable to invest too heavily in the Mad Dog project. At first, BP chose to cooperate with the huge volume of claims made against it after the spill, but the company recently decided to fight back against claims it believes are undeserved, which the company has pointed out take away money from victims that do deserve compensation.
A former FBI director was put in charge of examining the claims after BP filed a complaint, and it was found that some lawyers involved in the payouts were engaging in unethical behavior. 
While BP is optimistically starting new projects in the Gulf, it's far from leaving the drama surrounding the Deepwater Horizon spill behind. The company has thus far spent $42.4 billion on cleaning up the environment, compensating victims, and litigation fees related to the disaster. As more people and businesses continue to make claims for damages, the price tag on the spill will continue to climb.
Follow Jacqueline on Twitter @Jacqui_WSCS[
Don't Miss: Here's Chevron's Legal Maneuver to Avoid a $19B Charge.