BP Signs Big Drilling Deal with Oman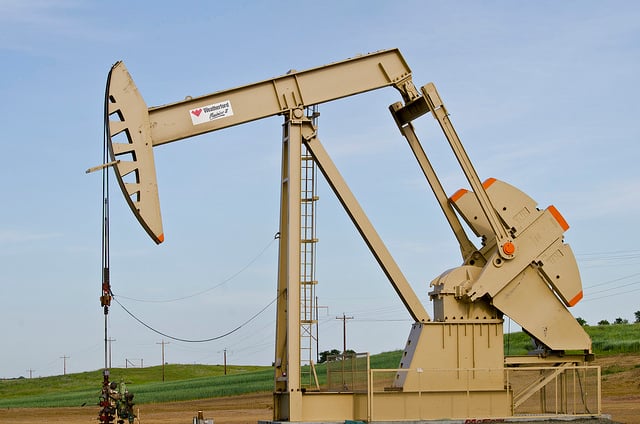 BP (NYSE:BP) signed a 30-year deal with the government of Oman to undertake a difficult oil drilling project in the Arabian Desert, according to a report from Reuters. The Khazzan tight gas project will yield 1 billion cubic feet of oil per day by 2018, BP said. The company is investing $16 billion in the project.
The project will benefit Oman's economy, which has suffered because energy demand in the country is steadily rising and oil reserves in Oman have been used up. The country signed a deal to import oil from Iran in August to supplement the country's oil supply.
Construction on the project will begin in the new year, Reuters reports, and the field is expected to start yielding gas in 2017. Tight gas projects involve using hydraulic fracturing, or "fracking," to access natural gas reserves found in rock with low permeability. Tight gas projects are more difficult and more expensive to undergo than drilling at other sources.
BP has developed some new technology for drilling tight gas projects, which will be put to use on the Khazzan endeavor. Horizontal wells and fracking will be used in the Khazzan field to pull gas from deep in the limestone, according to The New York Times. "This is the first real attempt to do something with unconventional gas in the region rather than talking about it," analyst Paul Stevens of Chatham House said to the newspaper.
In the arrangement, the Omani government will receive 55 percent of the sales revenue, while the remaining cash will be split between project partners BP and Oman Oil Company Exploration & Production. BP will receive 60 percent and the Oman Oil Company will receive 40 percent of what remains after the government takes its share.
Analysts cited by Reuters said that the project will be crucial for Oman's continued exportation of oil, as the company's growing appetite for energy is eating away at its oil reserves.
As the world's oil deposits are sucked dry, companies have to spend more money on complicated projects to continue drilling for gas. Oil spending has exploded in recent years as drilling becomes more complicated. Between 1985 and 1999, global oil production grew 25 percent while spending increased by 40 percent. In the years since 1999, oil production has increased another 25 percent, but spending has grown a whopping 640 percent in that time, according to analysts from Barclay's.
Follow Jacqueline on Twitter @Jacqui_WSCS
Investing Insights: Is Morgan Stanley Taking a Step Back From Energy Assets?