BP: Something Fishy in Gulf Oil Spill Payouts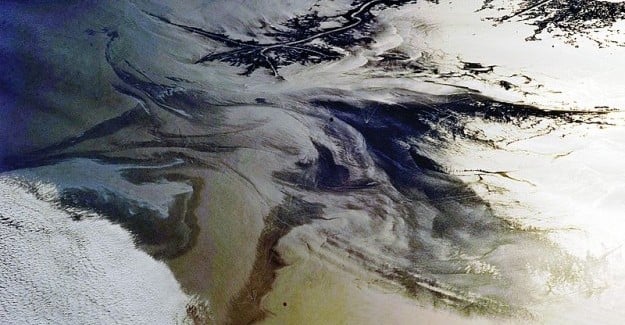 BP (NYSE:BP) has argued in a U.S. District Court in New Orleans, where the company is once again on trial for the Gulf of Mexico oil spill, that Patrick Juneau, the Louisiana lawyer responsible for deciding which people and companies should be compensated — and how much — has made payment awards much more generous than the settlement intended. In fact, the oil producer has said that he was giving "unjustified windfall payments." But so far, the company has failed to convince U.S authorities to stop the payments and conduct a review.
Still, the company continues to press forward with its case and a hearing has been set for July 8. However, this time around, some recently uncovered information may prompt the court to see the settlement in a new light.
The oil company asked on Friday for an inquiry into an allegation that a lawyer working for the court-appointed administrator referred claims to a New Orleans law firm in exchange for a share of subsequent settlement payments. A BP official with direct knowledge of the situation told the Associated Press that Lionel H. Sutton III has been accused of receiving payments from the law firm representing a claimant. The allegations were discussed Thursday in a closed-door meeting with U.S. District Judge Carl Barbier, who is overseeing the case.
Sutton acknowledged in an email to the AP that he had been told he was suspended "pending an investigation of an anonymous allegation against me." While, according to Sutton, the allegation was made anonymously, the report outlining the allegations showed that Juneau's s security head, David Welker, notified the Federal Bureau of Investigation's New Orleans office about the lawyer's alleged misconduct.
An official told the publication that Judge Barbier had suspended Sutton and could proceed with further disciplinary action.
"I have not been made aware of the substance of the allegation or the status of the investigation," Sutton wrote. "Once this is resolved, I would be happy to discuss it all with you."
The report said that Welker received a complaint that the staff attorney had referred claims to a New Orleans law firm in exchange for portions of subsequent settlement payments. Sutton allegedly filed those claims before going to work for Juneau. The claims at issue were filed on behalf of a single claimant and involved hundreds of thousands of dollars, the BP official told the AP.
"We are very concerned about these allegations and believe that only a comprehensive and independent investigation will ensure the integrity of the claims process," read a statement released by BP.
The spill began in April 2010 after a Transocean (NYSE:RIG) rig under contract with BP exploded off the Louisiana coast, killing 11 workers and spewing approximately 200 million gallons of crude oil into the ocean. Marshes, fisheries, and beaches stretching from Louisiana to Florida were polluted, harming local tourism and fishing. BP set up a compensation fund for individuals and businesses hurt by the spill and committed $20 billion. Since his appointment by Barbier last, Juneau has been responsible for administering the funds in accordance with the court settlement.
But BP has sued to block what could amount to billions of dollars in settlement payments, accusing Juneau of trying to rewrite the terms and claiming he has exposed the company to fictitious losses that were never contemplated in the settlement.
His office announced in May that it had determined more than $3 billion in claims are eligible for payment through the settlement. BP has said that based on payouts made so far, compensation claims at the current rate could exhaust the BP fund as early as next year.
Follow Meghan on Twitter @MFoley_WSCS
Don't Miss: Shell: Thieves Caused Nigerian Oil Spill.