BP Three Years Later: Still Dogged By Oil Spill Ghosts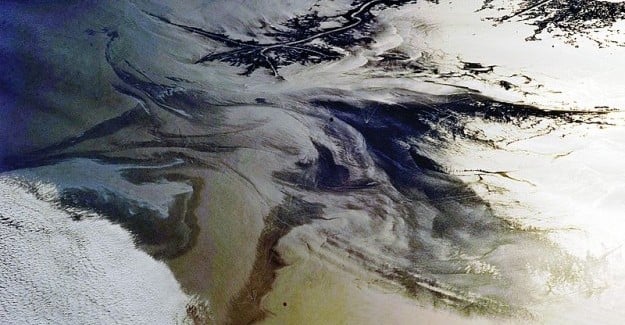 Friday — April 19 — is the third anniversary of the 2010 Gulf of Mexico oil spill, when Transocean's (NYSE:RIG) Deepwater Horizon rig, under contract with BP (NYSE:BP), experienced a surge of gas that killed 11 workers and spewed 4.9 million barrels of oil into the ocean. During these years, many federal government agencies have extracted heavy fines from the company, including a $4 billion payment to settle criminal charges, and restitution stemming from the hundreds of lawsuits brought by those affected by the disaster have totaled an estimated $8.5 billion.
But the process to assign accountability has not yet reached a conclusion.
BP also faces fines over violations of the U.S. Clean Water Act that could run as high as $17 billion depending on the outcome of an ongoing trial. The weeks of testimony in the non-jury trial taking place in a U.S. District Court in New Orleans has been filled with accusations from plaintiff and government lawyers accusing BP, Transocean, and Halliburton (NYSE:HAL) of placing profits above safety by cutting corners and ignoring safety tests showing that the well was unstable…
District Judge Carl Barbier has been charged with deciding fault for the incident and whether BP or its contractors acted with gross negligence. The legal requirement for establishing gross negligence rests on proving that these companies exhibited willful misconduct or reckless indifference in their actions that contributed to the spill. If Barbier finds that to be the case, he could assign BP penalties amounting $4,300 for each barrel of oil that seeped into the ocean, and that would bring the total fine close to $17.6 billion. But if BP is found to be "no more than negligent," a $1,100-per-barrel fine will be used to calculate the company's penalties. BP might also have to pay unspecified punitive damages to claimants who were not part of the $8.5 billion settlement the company reached with plaintiffs last year.
For their actions, Transocean and Halliburton could be held liable for punitive damages for all plaintiffs if gross negligence is proved. As one would expect, all three companies are pointing figures at each other. BP claimed during the first phase of the trial that Transocean failed to maintain the drilling rig and that Halliburton provided defective cementing services, while both companies placed the blame on BP.
It may take quite some time before Barbier arrives at a decision. As Bloomberg reported, the judge is waiting on the lawyers for BP, its co-defendants, and private party plaintiffs to submit their arguments and proposed findings. Nothing will happen before the filings are made, and the decision may not come until after summer. Barbier has said, according to the publication, that he may not issue a judgement on fault and gross negligence before the second phase of the trial begins on September 16. That portion of the trial will focus on the size of the spill and the efforts to mitigate its effects. A third phase may follow to determine penalties.
Any decision is likely to be appealed.
Don't Miss: Is Weird Weather Good For Natural Gas?