BP Turns to Cameron For Help, Carl Icahn's Blazing Quarter, and 3 More Hot Stocks
British Petroleum (NYSE:BP): In the wake of the oil spill disaster in the Gulf, the company is calling on the U.K. government to intervene with the rising costs associated with compensating the U.S. businesses that were damaged as a result of the spill. BP has set aside over $8 billion to make the payments, but that number is rising, prompting BP to challenge the claims.

Herbalife (NYSE:HLF): Carl Icahn had himself a doozy of a quarter, as his 13F filings reveal his portfolio rose from $12.9 billion at the end of the fourth quarter to $16.9 billion. His stakes in both Herbalife and Dell (NASDAQ:DELL) grew substantially, and his position in Netflix (NASDAQ:NFLX) is now valued at over $1 billion.

MGM Resorts International (NYSE:MGM): The VIP gaming business in Macau is still trending strong, according to the company, which sees double-digit growth in the region as being "sustainable." VIPs account for about two-thirds of casino revenue in Macau, and new attractions coupled with an improved rail connection with Northern China are drawing more mainland visitors to the world's biggest gambling hub.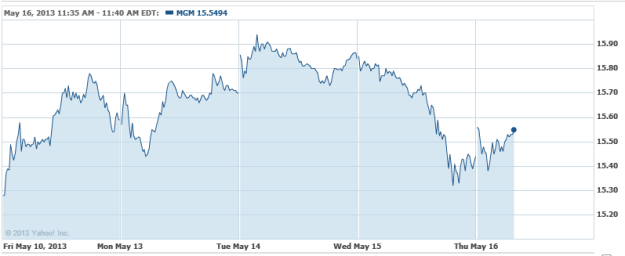 Pike Electric Corporation (NYSE:PIKE): Pike shares are dragging after an announcement of a secondary offering, which has been upsized from 6,500,000 shares to 6,956,522, at a public offering price of $11.50 a pop, below Wednesday's closing price.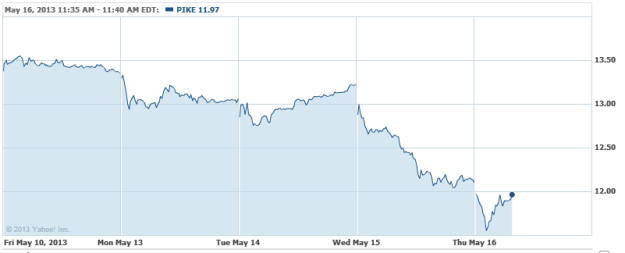 Investing Insights: Can Exxon Mobil Break Out?