BP's Spill Settlement Hearing Gets Expedited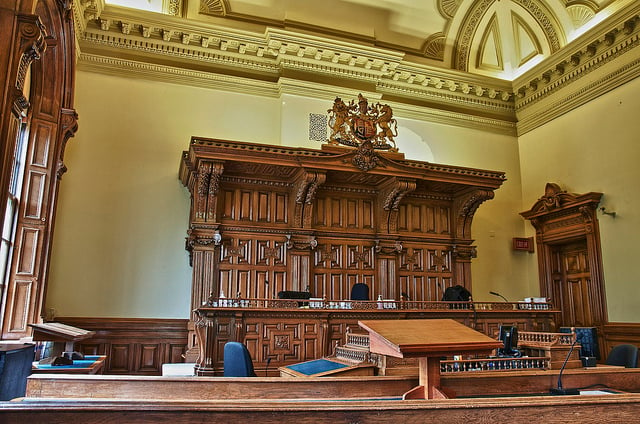 U.S. Circuit Judge E. Grady Jolly of the New Orleans appellate court expedited the case of the BP (NYSE:BP) Gulf spill settlement. With the expedited schedule, the oral arguments are set for November 4 says Bloomberg.
The claimants are thousands of coastal businesses and individuals who are claiming damages as a result of the oil spill. The claim is that the settlement does not treat members of the class-action group with similar injuries the same in violation of the law.
Many of the businesses involved in the suit who suffered economic losses claimed that they were treated unequally. Only five groups of the 200,000 members of the suit who made claims in the settlement plan have filed appellate briefs.
BP was not happy with the result of the original suit either and filed its own appeal. Those oral arguments were heard in July and the ruling is still pending.
The British company is fighting Patrick Juneau, the claims administrator appointed by the court, because the company thinks that the terms of its settlement were misinterpreted. They say this resulted in it paying damages to businesses that did not suffer losses from the spill reports Bloomberg.
This appeal is just part of the multitude of litigation BP is facing as a result of the 2010 oil spill. For instance, the main case being heard by Judge Carl Barbier is supposed to resume at the end of September says Reuters.
BP estimates that they will have to pay out $9.6 billion in damages, but that number is expected to grow. It had already increased the estimate from $7.8 billion to the new figure this year. BP continues to fight the settlement issues tooth and nail. The vice president Geoff Morrell said, "Given the misinterpretation, the settlement has been wrenched from reality and no longer resembles the deal to which we have agreed." While both sides await decisions, it is clear that the litigation is far from over.
Don't Miss: Will this Oil Spill End Up Costing Shell Big?