BP's Whiting is Back Online, GE Signs with Phillips 66, and 2 More Hot Stocks
British Petroleum (NYSE:BP): The company's Whiting refinery in Indiana is back to its full production load following a five-year modernization project, potentially adding about $1 billion per year to BP's operating cash flow to its bottom line. Moreover, it will help address the rising demand for WTI oil, and Tudor Pickering Holt analysts say it could drive the gap between WTI and Brent to under $5 for the first time since 2011.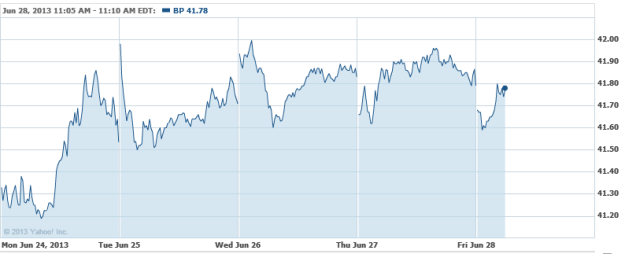 General Electric (NYSE:GE): GE Capital Retail Bank has inked a deal with Phillips 66 (NYSE:PSX), to provide a private-label credit card program for consumers and commercial customers. The program will include Phillips 66, Conoco, and 76 personal cards, and is set to go live on August 1. Under the terms of the agreement, GE will buy existing card-program assets from Citibank (NYSE:C).

ConocoPhillips (NYSE:COP): Kazakhstan's government has indicated that it will exercise its right of first refusal, and purchase an 8.4 percent stake held by ConocoPhillips for the development of the enormous Kashagan oil field. When the deal goes through, state-owned KazMunaiGaz would own 16.88 percent of the $48 billion project.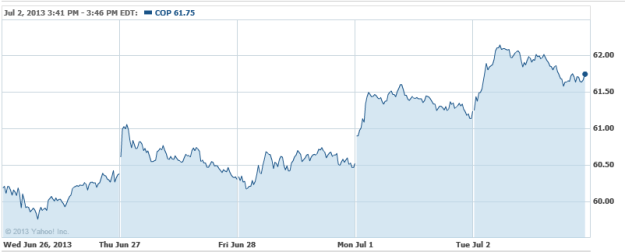 Hess Corporation (NYSE:HES): Hess has hired Goldman Sachs to sell off its gas station chain, as the company moves towards being a pure E&P company. The gas company is  apparently seeking a price in the low single-digit billions for its gas stations, as more than 90 percent of the stores are company-operated and include convenience stores.

Don't Miss: BP's Whiting Refinery Almost Up and Running.