BP's Whiting Refinery Almost Up and Running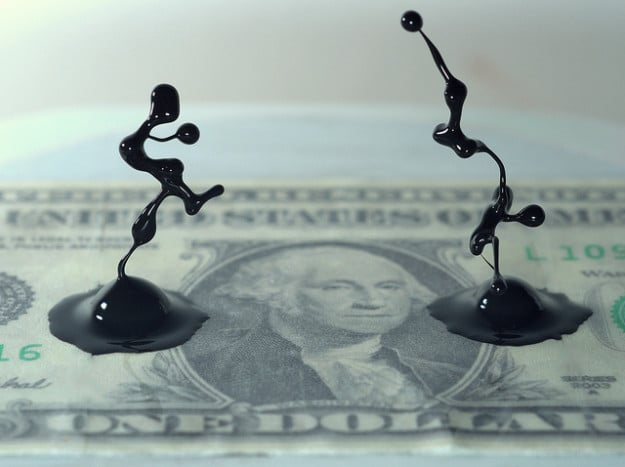 BP's (NYSE:BP) Whiting Refinery in Indiana is 95 percent completed with upgrades and repairs, and has started full production, according to the oil company.
The Whiting Refinery is the centerpiece of BP's 3.8-million ton per year expansion. The refinery can process 413,000 barrels of crude per day, but has been operating well under that number while the plant has undergone construction improvements. The plant's operating below its total capacity has been a factor in high prices at the pump in the Midwest, according to some analysts.
Right now, the plant can only process what is referred to as "light" or "sweet" crude, but as the remaining projects are completed it will have the capacity to significantly increase its ability to process heavy, sour crude from the Canadian tar sands region. Canada's tar sands in northern Alberta are the biggest oil reserves in the world after Saudi Arabia, and have become an important source of oil for the U.S. Several pipelines running crude from Alberta to refineries in the Gulf Coast are in the works.
The company is also making sure to look out for the environment with its upgrades as it attempts to remedy its reputation after the Gulf oil spill in 2010. BP recently launched an ad campaign in some of the country's biggest newspapers targeting false claims for damages that have been filed in regards to the spill, and how those filing erroneous claims are the source of  delay for those who deserve the money. Lawyers for plaintiffs fired back, saying that BP miscalculated the amount of damage caused by the spill.
The Whiting Refinery expansion includes several hundred million dollars' worth of environmental controls for air emissions and water treatment. Many are concerned about the potential effects the refinery could have on Lake Michigan, and it looks as if BP is trying to make sure the plant is as environmentally friendly as possible. The Natural Resources Defense Council still has some qualms about the plant's waste water permit, and environmental regulators from the state of Indiana are reviewing those concerns as they draft the plant's final permit.
The plant's renovations will create more desperately needed jobs in the upper Midwest. About 10,000 skilled trades workers have been employed by the plant in the past few years, and bringing the plant back up to full capacity will create even more demand for trade workers.
The Whiting plant is BP's biggest U.S. facility, and the company estimates that its operations will bring in an additional $1 billion in future operating cash flow.
Follow Jacqueline on Twitter @Jacqui_WSCS
Don't Miss: Report: Exxon Spending $100K Per Day on Tanker Lease.