Breaking Bad's AMC Goes International With This Acquisition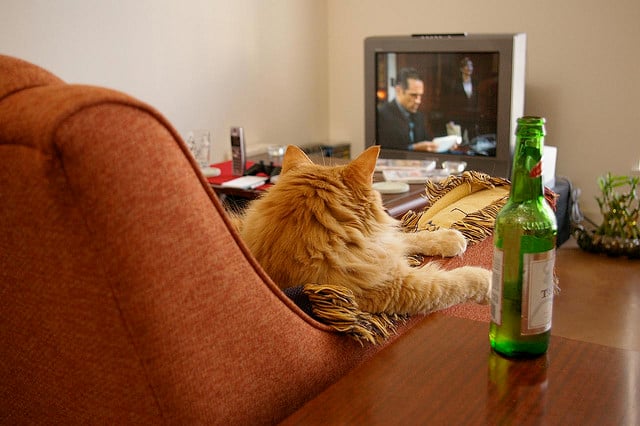 AMC Networks (NASDAQ:AMCX) announced Monday that it's purchasing Chellomedia from Liberty Global (NASDAQ:LBTYA) for $1.04 billion in a move to expand its popular TV shows like Breaking Bad and Mad Men to more international markets.
The acquisition gives AMC Networks a multitude of television channels broadcast to 390 million households in 138 countries, according to the company's press release. Businesses AMC receives in the deal are Chello Central Europe, Chello Latin America, Chello Multicanal, and Chello Zone. In addition to its namesake channel, AMC also owns the Sundance Channel and IFC.
Liberty will benefit from the deal by simplifying to focus on its core businesses. Liberty is owned by cable investor John Malone, and it is the largest cable operator in Europe, according to Reuters, even though it was outbid by Vodafone Group (NASDAQ:VOD) for Germany's Kabel Deutschland last year.
After spending a decade buying companies in Europe, Malone came back to the U.S. with an acquisition of a 28 percent share in Charter Communications (NASDAQ:CHTR). A note from a JPMorgan (NYSE:JPM) research analyst seen by Reuters said that selling the business will improve Liberty's liquidity and give it cash for potential acquisitions elsewhere.
"Chellomedia has developed a remarkable portfolio of popular channels that reach hundreds of millions around the world. As AMC Networks has expanded internationally, we have had a great desire to do something we consider fundamentally strategic, which is to take our content and put it on channels we own. This acquisition allows us to secure a large, global platform on which to distribute our increasingly successful original programming through a collection of strong, well-established and well-managed assets worldwide," said Josh Sapan, president and CEO of AMC Networks, in the company's Monday press release. "Together, we can grow these assets and make them even more popular and valuable around the world."
Liberty Global will be keeping its Dutch businesses in the deal. The acquisition is expected to close in the first quarter of 2014.
Follow Jacqueline on Twitter @Jacqui_WSCS
Don't Miss: Will Increased Support Push the US Airways-American Airlines Merger Through?