British Commission Slams UBS For Its Role in the Libor Scandal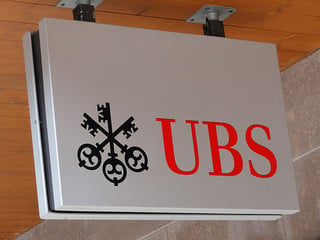 "The level of ignorance seems staggering to the point of incredulity," said Andrew Tyrie about the executive team at UBS AG (NYSE:UBS). Tyrie heads the British Parliamentary Commission on Banking Standards, a group established in the wake of the Libor rate-fixing scandal to investigate the scope of the ordeal.
Fingers have been pointed, fines have been levied, executives have been fired, and all around everybody still seems confused and dissatisfied. Depending on who you ask, the scope of the Libor rate-fixing scandal ranges from a casual lack of internal oversight to the largest case of institutionally malicious behavior ever uncovered.
The truth? Who knows, probably somewhere in between — a cocktail of lax management (more like busy, considering executives were navigating the fallout from the global financial crisis), and a competitive and performance-based culture that encouraged, or demanded, employees to walk the line between good and profitable behavior. Put enough people on a balance beam and a few of them are going to fall off.
Start 2013 better than ever by saving time and making money with your Limited Time Offer for our highly-acclaimed Stock Picker Newsletter. Get our fresh Feature Stock Pick now!
According to a December press release from the bank, UBS will settle with U.S., U.K., and Swiss authorities for 1.4 billion Swiss francs ($1.52 billion) over Libor-related investigations, and the bank's securities unit in Japan has agreed to enter a plea to one count of wire fraud — hardly a slap on the wrist for a financial institution that had to write down as much as $50 billion worth of mortgages during the financial crisis, and lost $2.3 billion in a rogue trading incident in 2011.
But as investigations continue around the world and regulators continue to uncover "staggering" amounts of ignorance at the highest levels of the world's top banks, some are beginning to wonder if financial penalties are effective. In June of 2012, Barclays (NYSE:BCS) was fined 290 million pounds ($450 million U.S. at the time) for their role in the global scandal. (Here's the Statement of Facts, if you're interested.)
As regulators uncovered more and more details about the scandal, executive heads started to (figuratively) roll.
In July 2012, Barclay's CEO Bob Diamond lost his job. Four UBS executives are also out of work, including former boss Marcel Rohner. Not directly catalyzed by the Libor scandal, but by no means helped by it, Barclays announced in December that it will lay off nearly 2,000 employees from its investment bank. Before that, UBS announced a massive 16 percent workforce cut, some 10,000 employees.
Many interpret the massive changes as two things. First, as part of an ongoing effort to cut costs and return to stability after the financial crisis. Second, as a way to clean out any skeletons that may be hanging in the closets of big banks. Decimation is one way to change culture, and there's no doubt that culture had an influencing hand in the Libor scandal.
And it's not just European banks that were involved in rate-fixing behavior. American institutions such as Bank of America (NYSE:BAC) have come under fire — and in fact are under investigation for potential involvement. Bank of America has done its own spring cleaning (so to speak, at least, because the 16,000 layoffs were announced in September). Cost cutting, risk reduction, and over all streamlining of operations top the list of reasons for the layoff initiative, but no doubt the decisions made by the top brass at big banks is influenced by a new environment demanding transparency and good behavior.
"Too big to fail" also means "too big to keep an eye on every part of the machine."
Don't Miss: Will These New Mortgage Laws Prevent Another Crisis?