Broadcom Debuts New Wireless Automotive Chips and 2 More Heavily Traded Stocks to Follow
Broadcom Corp. (NASDAQ:BRCM): Current price $25.84
On Friday, Broadcom announced its new line of wireless chips, meant for use in automotive infotainment applications. Sporting the most recent in 5G WiFi and Bluetooth Smart Ready tech, the wireless automotive chips will permit drivers and passengers to easily sync and stream content from mobile devices to the car's infotainment system and rear-seat displays. Besides that, the new chips also allow for high-speed connectivity beyond the vehicle, serving Internet and cloud content by means of LTE telematics or directly from a Hot Spot connection.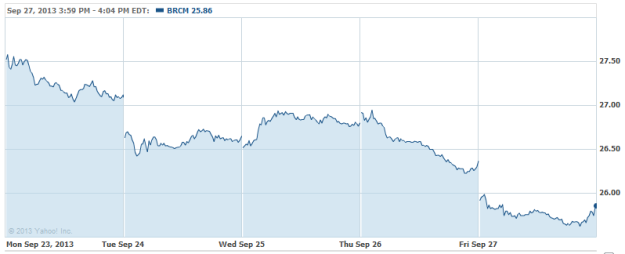 Twenty-First Century Fox, Inc. (NASDAQ:FOXA): Current price $33.26
Sky Deutschland AG has named Deputy Chief Operating Officer James Murdoch of the majority owner 21st Century Fox Inc. as chairman of its supervisory board. Murdoch joined the board in April, now replaces 21st Century Fox President and Chief Operating Officer Chase Carey in the position, said a Friday statement. Carey will stay on Sky Deutschland's supervisory board. Fox holds 53 percent of Sky Deutschland, says data compiled by Bloomberg.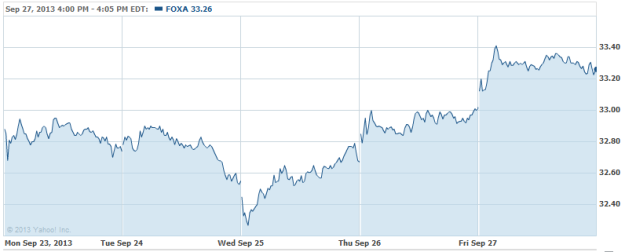 Nektar Therapeutics (NASDAQ:NKTR): Current price $10.54
Nektar has reported the preliminary topline results from a Phase 2 study of NKTR-181 for the treatment of moderate-to-severe chronic pain in patients suffering from osteoarthritis of the knee. The Phase 2 study employed a double-blind, placebo-controlled, randomized withdrawal study design to evaluate the efficacy, safety and tolerability of NKTR-181. Out of the 295 patients that entered the study, only 9 or 3 percent of patients were unable to achieve meaningful pain relief with NKTR-181. However, 53 (18 percent) patients discontinued treatment during the titration period due to adverse events, most of which are those commonly associated with opioids. Shares are down by more than 22 percent in heavy trading Friday.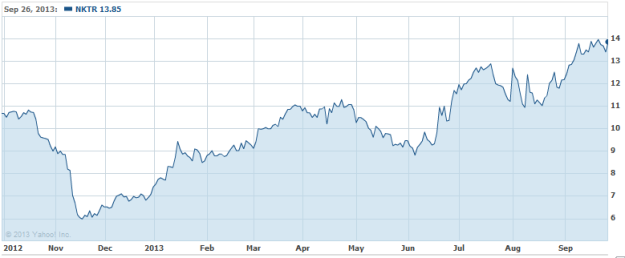 Don't Miss: Consumer Sentiment Sinks to a Five-Month Low