Broadcom Excitement Wears Off, InterContinental Has Big Plans for China, and 3 More Hot Stocks
Broadcom Corp. (NASDAQ:BRCM): Roaring shares and buzzing excitement after a Q1 beat seem to be wearing off for Broadcom, as Susquehanna brings its rating on the company down from Positive to Neutral. Though the company provided strong Q2 guidance, the impressive performance isn't striking analysts as being sustainable.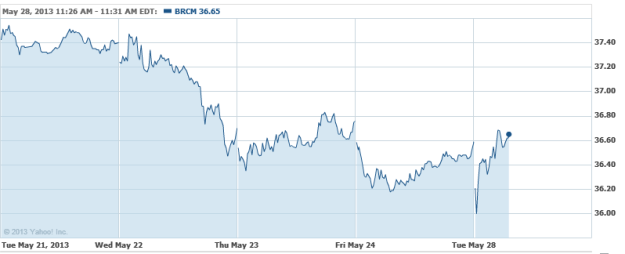 InterContinental Hotels Group Plc (NYSE:IHG): Despite economic headwinds, the world's largest hotel company plans to almost double the number of hotels it manages in China, where it has just opened its 200th hotel. "You have to take a long-term view. It's going to be a very powerful market for hotels in the long term even if there's some short-term slowdown," said CEO Richard Solomons on the matter.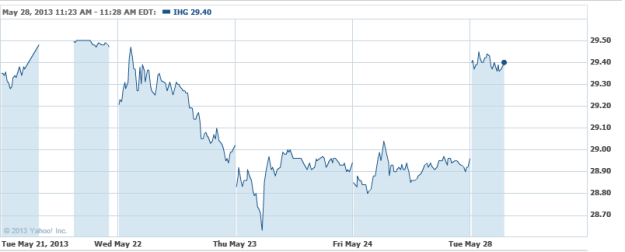 Valeant Pharmaceuticals International, Inc. (NYSE:VRX): Shares of Valeant are up almost 10 percent on the news that the company is purchasing Bausch & Lomb for $8.7 billion, of which $4.2 billion would be used to pay down existing debt. The remaining $4.5 billion would be paid to Warburg Pincus, the private equity firm which currently owns Lomb.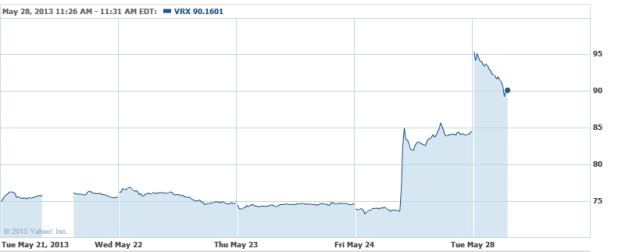 Sony Corp. (NYSE:SNE): Spinning off the entertainment arm of the company may not be as beneficial as Third Point's Daniel Loeb believes, according to The Wall Street Journal. The film business is seeing its margins pressured, and declining music sales would put an independent entity at a disadvantage, and not provide the value for investors that Loeb is hoping for.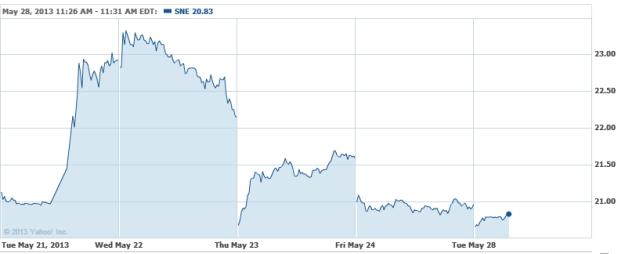 Tiffany's (NYSE:TIF): Earnings of $0.70 beat estimates by $0.18, lending testimony to the idea that the luxury market is recovering amid projections for a slowdown. Revenue fell at $895 million as comparable store sales rose 8 percent during the first quarter, aided by sales in Asia-Pacific that were up 15 percent to $223 million, and sales in Europe and the Americas rose 6 percent. Lower margins hurt profitability, and full-year guidance figures remained unchanged.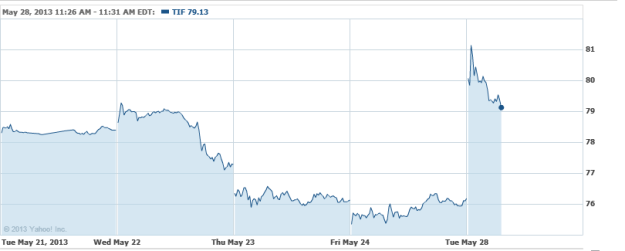 Don't Miss: Can Netflix Remain a Blockbuster Stock?