Broken Glass: Corning Shares Plummet Post-Earnings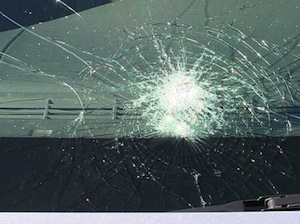 Shares in specialty glassmaker Corning Inc. (NYSE:GLW) are taking a hit Wednesday after the company released disappointing earnings news.
Falling sales in consumer electronics, telecommunications, and automotive markets led to low quarterly profits for Corning, which stated it will be cutting jobs and reducing costs wherever it can as a result.
Catalysts are critical to discovering winning stocks. Check out our newest CHEAT SHEET stock picks now.
Net income for the third quarter fell to $521 million, or 35 cents per share, compared to $811 million, or 51 cents per share, for the same quarter a year earlier. Revenue was also down 2 percent to about $2.04 billion.
Equally troubling from an investor standpoint is that Corning does not expect conditions to improve in the coming months. The company was not optimistic on its guidance for the fourth fiscal quarter, projecting glass volumes to stay flat or go down by "a low single-digit percentage."
Chief Financial Officer James Flaws commented on the tough times at Corning, saying, "The weakening economy is affecting sales in many of our businesses, with several not achieving the growth expectations we set for the year." He then added, "These economic headwinds will persist next year."
Investors reacted negatively to these grim tidings, sending stock prices tumbling down some 9.25 percent during Wednesday trading.
Don't Miss: These Companies Know Exactly When to Restock Shelves.