Budget Cuts Are Working, But Airlines Fear More Flight Delays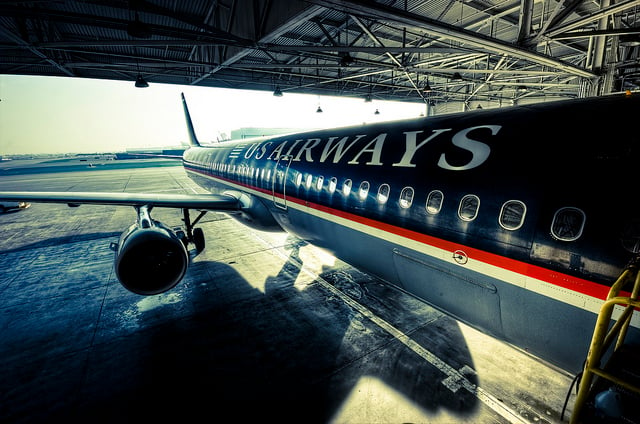 In exchange for an increase in the federal government's debt ceiling, the Budget Control Act of 2011 mandated across-the-board, automated governmental spending cuts known as "sequestration." Several congressional compromises — including the fiscal cliff agreement — pushed back the deadline for their implementation until March 1 of this year.
The budget cuts were implemented after congressional Republicans and President Barack Obama failed to agree on alternative deficit reductions. Domestic and military programs were pared down, which caused layoffs, furloughs, and service cutbacks. Slow economic growth throughout 2013 has been attributed to both January's tax hikes and March's $85 billion worth of budget cuts — but, for the most part, the dire sequester predictions made earlier in 2013 have failed to materialize in this fiscal year. However, the next fiscal year may be different. The budget cuts implemented in the next fiscal year, which begins October 1, are expected to have more impact this time.
Republicans continue to support keeping the sequestration cuts in place, especially since a recent report from the Congressional Budget Office showed that annual federal budget deficits will continue to decrease in the short-term because of the ongoing spending cuts and growing tax revenues due to the recovering economy.
Facing two deadlines — financing federal operations to avoid a government shutdown in the new fiscal year and increasing the nation's borrowing limit to avert a default — ranking Republicans in the House of Representatives are considering a piece of legislation that would finance the government through mid-December at current levels, which include sequestration measures.
According to many federal agencies, that will result in hardship that will trickle down to many industries. For the airline industry, further spending cuts will affect the budget of the Federal Aviation Administration, meaning air-traffic controller furloughs will be implemented, which in turn mean flights will be delayed.
Through sources briefed by government officials, Bloomberg learned that FAA officials have informed aviation industry officials that, to close an expected budget gap of approximately $700 million in the next fiscal year, a new round of furloughs will be needed. If furloughed, workers will be sent home without pay and airports will face the prospect of traffic-control staffing shortages.
Both outcomes are concerning. Airline-industry groups have entreated the FAA to avoid disruptions to commercial flights and private pilots have lobbied to protect their interest as well. "We're in for some pretty tough times," Melissa Rudinger, senior vice president for government affairs at the Aircraft Owners and Pilots Association, said in an interview with the publication.
According to those familiar with the situation, officials — including FAA Administrator Michael Huerta and Transportation Secretary Anthony Foxx — have said in briefings that the next round of spending cuts may have more impact than those implemented in the last fiscal year. In 2013, furloughs of controllers and other FAA workers began on April 21 and caused delays to roughly 3 to 4 percent of flights, according to the CBO. But problems last only six days before both houses of Congress passed legislation that effectively ended the temporary layoffs and prevented the agency from cutting funding for 149 small-airport control towers that were operated by contractors.
That legislation gave the FAA the authority to transfer $253 million worth of funds originally designated for airport construction to pay for employee salaries and the towers. But the legal authority only applied to the 2013 budget, so to prevent further furloughs and flight delays, Congress must draft another piece of legislation. Fortunately, the budget cuts affecting the FAA are smaller than 7.3 percent budget reductions mandated by the sequester because certain grants, like airport construction, are exempt.
In total, the agency has an annual budget of approximately $16 billion and 71 percent of its $9 billion operations budget pays for salaries. According to the 2010 data from the U.S. Bureau of Labor Statistics, the FAA's roughly 45,000 air-traffic controllers are some of the highest paid government employees with salaries averaging $108,000 annually.
So far, the FAA has not expounded on what it will cut in the next fiscal year, but sources told Bloomberg that the agency is considering eliminating contract towers once again. The uncertainty over how much the agency must cut is a problem because it could force deeper spending reductions later in the year, according to the sources. The lack of clarity is due to the fact the House and the Senate have not yet agreed on budgets for government agencies. Without action, funding will expire on September 30, threatening a government shutdown.
House Appropriations Committee Chairman Hal Rogers, a Kentucky Republican, proposed a measure that would finance the government through mid-December at current levels, a short-term solution that would give government agencies more authority to move money between accounts. But still FAA officials have said some employees would have to be furloughed to reach budget goals. Even worse, the agency has said that the so-called Rogers bill will not give them the authority to furlough employees immediately, so a year's worth of reductions will be crammed into a shorter period, causing more severe flight disruptions.
In the aviation business, opinions differ regarding possible outcomes. "We expect that Congress and the White House will ensure that the traveling and shipping public are not impacted by sequester, as they were in April, and believe that air-traffic controllers, who are front-line safety professionals, should not face furloughs," Victoria Day, a spokeswoman for the Washington trade group representing the largest air carriers, Airlines for America, said in an email to Bloomberg.
Comparatively, groups like the Airports Council International-North America and American Association of Airport Executives have argued against Congress using the $3-billion airport grant to finance controller salaries and operate towers. The Aircraft Owners and Pilots Association's Melissa Rudinger said the group is preparing for painful cuts. "Certainly we anticipate something similar to earlier this year," she added.
Don't Miss: Will a Recent Settlement Allow JPMorgan Chase to Grow?
Follow Meghan on Twitter @MFoley_WSCS