Buffett Reveals Exxon Stake, Sony Releases PlayStation 4: Morning Buzzers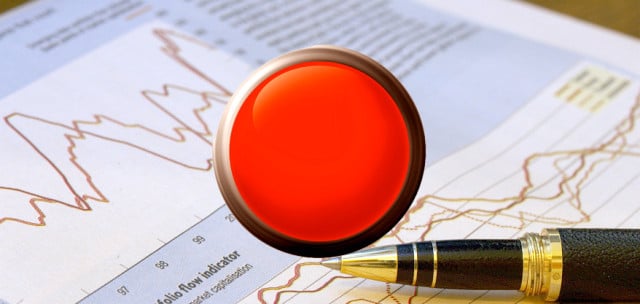 U.S. stock futures rose Friday morning after the benchmark indexes hit records to end trading on Thursday. Comments from Janet Yellen during her Senate Banking Committee hearing indicating that the Federal Reserve will continue with stimulus when she takes over as Fed chair pushed the market to highs on Thursday. Investors are also waiting on manufacturing data due out later Friday morning.
Futures at 8:30 a.m.: DJIA: +0.2%, S&P 500: +0.2%, Nasdaq: +0.14%.
Here's your cheat sheet to what's buzzing.
Sony's (NYSE:SNE) much-anticipated PlayStation 4 video game console was released Friday morning. Reviews of the device have been mostly positive, with the console's graphics, social media incorporation, and new controller cited as being the device's best new features, USA Today reports. Sony is looking to take back its video game lead from Microsoft's (NASDAQ:MSFT) Xbox and Nintendo's (NTDOY.PK) Wii. With a powerful device that at $399 costs $100 less than Microsoft's Xbox One — which will be launched in a week's time — Sony could be on its way to regaining its gaming crown.
Exxon Mobil (NYSE:XOM) shares are up in premarket trading as Warren Buffett's conglomerate, Berkshire Hathaway (NYSE:BRKA)(NYSE:BRKB), bought 40.1 million shares in the oil major, making the company Exxon's sixth-largest shareholder. The stake is worth $3.45 billion, according to a filing with the U.S. Securities and Exchange Commission seen by Reuters. Buffett bought the stake in Exxon in the second quarter but received SEC permission to not reveal the buy until now, a move he sometimes employs to prevent investors from copying him, Reuters said.
JPMorgan Chase (NYSE:JPM), Goldman Sachs (NYSE:GS), Morgan Stanley (NYSE:MS), and Bank of New York Mellon (NYSE:BK) have all had their credit rating lowered a notch by Moody's Investors Service in response to a change in Moody's view of U.S. government support for big banks and standalone bank considerations. New rules from U.S. bank regulators that will prevent the need to use tax dollars to bail out big banks and will instead require investors to accept losses and require bonds to be converted into equity were part of the reason for the downgrade, as the government will be less likely to provide funds if there's a crisis, Bloomberg reports.
Archer Daniels Midland (NYSE:ADM) will likely have its bid for the Australian company GrainCorp (GRCLF.PK) blocked by Australian Prime Minister Tony Abbott. The West Australian reports that the bid is Abbott's first big test as to whether Australia is really "open for business," like he has claimed. Archer has made a $3.4 billion bid for GrainCorp but many are saying that Abbott will reject Archer's bid or impose conditions that will make the deal unviable. Australia's treasurer, Joe Hockey, has said that the rumors are incorrect, as he alone will be making a decision on the acquisition.
Follow Jacqueline on Twitter @Jacqui_WSCS
Don't Miss: JPMorgan's Hiring Practices in China Raise Red Flags At the SEC.