Burger King: Full-Fat Fries Are So Last Season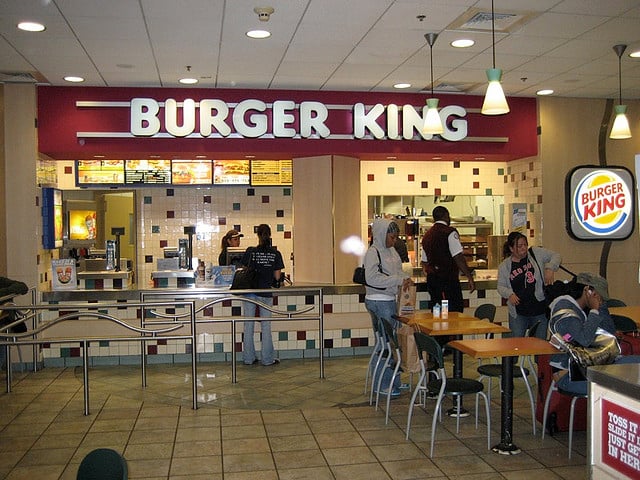 Oh no they didn't. Breaking news – Burger King (NYSE:BKW) is disturbing the sanctity of the french fry. That's right. The fast food giant is taking all of the fun out of the greasy potatoes and making them healthy. According to The New York Times, Burger King now promises that its new fries, named Satisfries, have 40 percent less fat and 30 percent fewer calories than that of its rival, McDonald's (NYSE:MCD), and they will be crinkled.
The news, reported Monday, reflects that McDonald's isn't the only fast food chain working diligently to combat losses by rolling out new menu items. Burger King is, too, and this new-and-improved food offering is sure to make a splash, especially with the nation's increasing number of health conscious consumers.
Burger King's business might still fall significantly behind McDonald's, but that doesn't mean it doesn't have its own band of loyal regulars. The New York Times reports that 100 million customers eat in a Burger King each month and 56 million of them order fries. That means that the restaurant will continue to have many consumers on its hands looking for their french-fry fix, and soon, Burger King will start to offer them the option of Satisfries, a new item that packs 150 calories per 70 grams of fries, in addition to its "full-fat cousins."
The new fries will be crinkled in order to distinguish them from their higher calorie counterpart, and they'll be offered at the same price for kids, but it's still unclear whether the same will ring true for adults as some reports note a price increase of 30 cents. This isn't the first time Burger King has made strides to 'healthify' one of its customer favorites. The restaurant already rolled out sweet potato fries in the past along with healthier curly fries, but neither product managed to win over fast food customers the way full-fat fries do.
But this time around, Burger King is attempting a different approach, and it has to do with how the potatoes are fried. According to The New York Times, BK has teamed up with McCain Foods, its French fry supplier, to come up with a french fry batter that absorbs less fat when the potatoes are sizzled — and as it turns out, a less-fried French fry is possible.
Compared to McDonald's fries which have 226 calories per 70 grams, the Satisfries only have 150 calories. We have yet to perform a taste test of how this calorie-cut affects the fries' salty, greasy goodness, but it at least gives Burger King some bragging rights when it comes to the MCD-BK rivalry. This strategy could end up winning over consumers, especially the calorie-counting ones, but some still maintain that you can't disturb the perfection of a fast food french fry. We'll have to see.
Don't Miss: What Are Some Wal-Mart Employees Getting for Christmas? Full-Time Jobs.