Burn: NYC Files a Lawsuit Against FedEx for Delivering Contraband Cigarettes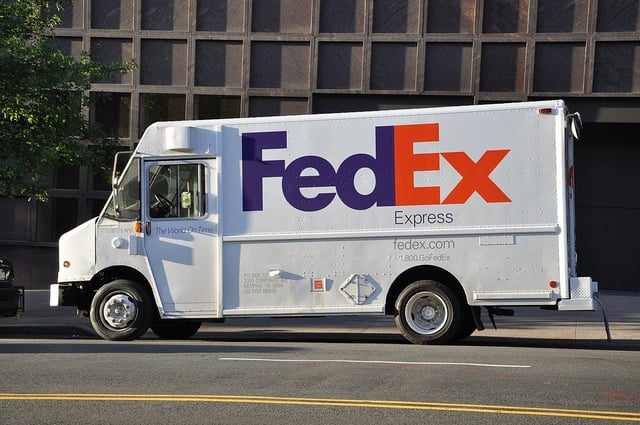 New York City Mayor Michael Bloomberg has spoken again, and this time it's against Fedex Corporation (NYSE:FDX). According to Reuters, New York City filed a lawsuit against FedEx this week, charging the delivery services company with illegally delivering millions of contraband cigarettes to people's homes. The lawsuit, filed in U.S. District Court in Manhattan, contends that FedEx created a "public nuisance" through its partnership with Shinnecock Smoke Shop — located in Southampton, New York — to ship untaxed cigarettes to residential homes. The city is seeking $52 million in fines and unpaid taxes, which breaks down into a $49.5 million fine, equaling $5,000 per shipment, along with a charge of $2.48 million for lost tax revenue.
The lawsuit reflects one of the last stands made by Michael Bloomberg's administration, but even as the Mayor clears the way for New York City's next incumbent, it is clear that he is not backing down in his vendetta against smoking. Reuters reports that Bloomberg's nearly 10-year campaign has been credited with saving thousands of lives thanks to smoking bans put in place in various public and private areas, and now the policies in New York are serving as models for other cities.
But whether it is one of Bloomberg's last acts or not, FedEx is potentially in hot water, especially because New York City alleges that that the company continued delivering contraband cigarettes despite a February 2006 agreement to stop such deliveries in the state. The city says that FedEx delivered about 55,000 cartons of cigarettes to city residents in 9,900 shipments from 2005 and 2012, depriving it of a $15 excise tax on each carton, and now it is up to FedEx to plead its case. According to Reuters, the Memphis, Tennessee-based company maintained in a statement this week, "Through its contracts with customers, FedEx prohibits the shipment of tobacco direct to consumers and believes the claims made by the city are overstated and not founded in law. FedEx intends to defend this case while continuing to work with authorities to stop prohibited tobacco shipments."
As for the party serving New York City, it will now be up to Zachary Carter, the former U.S. attorney in Brooklyn, to represent the city, as Reuters reports that it was originally Michael Cardozo who filed the lawsuit against FedEx, but Carter is due to succeed to Cardozo as corporation counsel so now it is out of Cardozo's hands. Carter will be responsible for proving that Fedex's activity violated various federal and state laws, including an anti-racketeering complaint, and the lawsuit will part of New York City's efforts to collect taxes on cigarettes sold by Indian-owned businesses.
In this case, the allegations come against FedEx and its partnerships with Shinnecock Smoke Shop, located on the Shinnecock Indian Nation reservation in Southampton, New York. Reuters highlights Eric Proshansky, deputy chief of the New York City Law Department's affirmative litigation division, who says the case is "part of our comprehensive efforts to end the trafficking of contraband cigarettes into the city and to hold accountable any business that contributes to that illegal trade." FedEx has continued to refute the claims while the Shinnecock Indian National has not immediately responded for comment. Tcase is City of New York v. FedEx Ground Package System Inc, and neither Shinnecock Indian Nation nor the smoke shop have been named as defendants in the lawsuit against FedEx.
More From Wall St. Cheat Sheet