Cablevision Predicts the Future, JPMorgan to Shed Commodities Wing: Morning Buzzers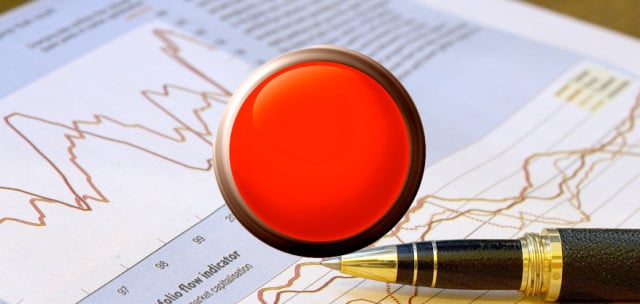 U.S. stock futures were mixed Monday morning amid news that the Bank of Japan is putting its monetary policy on hold and that Europe's business growth expanded for the first time in 18 months. Japan has experienced some economic expansion since the massive Keynisan shock therapy began, with unemployment reaching a 4.5-year low. However, some concerns, including export growth, still remain for the island nation. In Europe, while new orders fell again in June, this number was the slowest since August 2011 as people expect the continent to be slowly leaving recession.
Futures at 8:45 a.m: DJIA: -0.07%, S&P 500: -0.06%, NASDAQ: +0.02%
Cablevision (NYSE:CVC) made the prediction that it will move from offering cable TV to just broadband Internet services in the future, citing more consumer preference for watching material online. CEO James Dolan told The Wall Street Journal, "I don't want to be saddled with an infrastructure that is as big as the one that I have now." Dolan added that he remains committed the customer, something he says will help the company survive the future.
JPMorgan Chase (NYSE:JPM) is in the process of getting rid of its commodities business, a move that comes at a time when Congress is pushing for increased scrutiny of banks dealing in physical commodities. JPMorgan is hunting for "strategic alternatives" to the business and has not hinted whether it will keep the division whole or not moving forward, Reuters reports.
The New York Times Co. (NYSE:NYT) has finally agreed to sell its historic Boston Globe newspaper, with Boston Red Sox owner John Henry stepping up to buy the publication. The deal only saw a purchasing price of $70 million, compared to $110 million when factoring in all the companies assets and liabilities. Henry sounded optimistic in a statement, saying, "This is a thriving, dynamic region that needs a strong, sustainable Boston Globe playing an integral role in the community's long-term future."
Vodafone (NASDAQ:VOD) is suing Telecom Italia for 1 billion euros, citing a loss of customers, restricted ability to grow its fixed-line business, and its having to pay artificially high costs to compete in the Italian telecom space. A Vodafone spokeswoman told Reuters in an email on Sunday that Telecom Italia acted "with the intention and effect of impeding growth in competition in the Italian fixed-line market." Telecom Italia maintains that it acted with total correctness.
Don't Miss: Cable Companies Beware: Google and Netlix are Coming for You.