Cadillac Explores High End with This Stunning Concept Car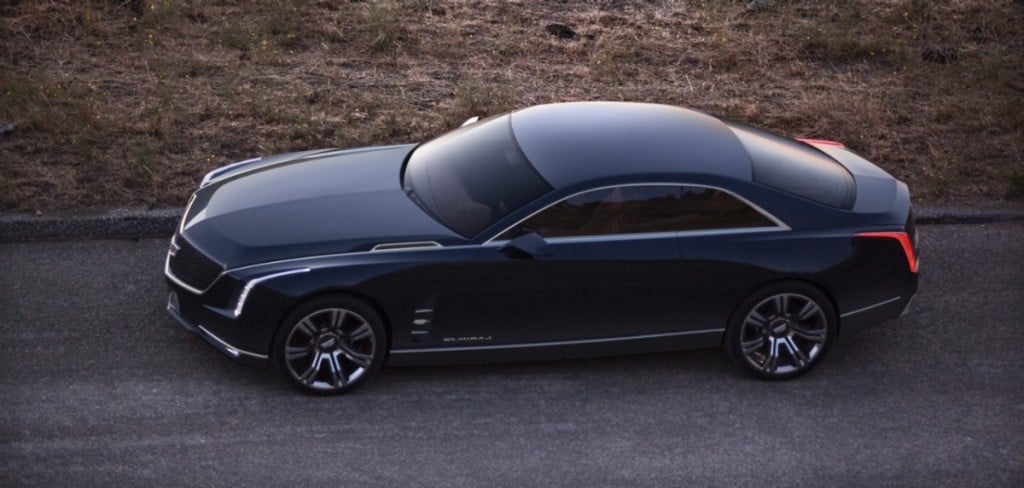 General Motors (NYSE:GM) has never been one to downplay its vision for Cadillac. Considering the brand equal to any of the world's premium luxury cars, GM is on the stated mission of doubling the division's sales in the next few years. On Thursday in California, Cadillac showcased Elmiraj, a concept car that could compete with the likes of Mercedes Benz's (DDAIF.PK) S Class on many levels.
The Elmiraj represents top-end style,  luxury appointment, and performance worthy of its sultan-esque name. A grand coupe of over 17 feet in length, the two-door, rear-wheel-drive concept model features a 4.5-L twin turbocharged V8 estimated to generate 500 hp on  500 lb-ft of torque. The combination of power under the hood and elegance outside of it epitomizes where Cadillac's Art & Science division sees the high ed of the brand headed.
"This project originated around the simple persona of 'the drive,' or the visceral experience of driving a great luxury coupe," said Clay Dean, the company's executive director of design, in a statement on Thursday. "It's an expression of the confidence and poise you feel driving a high-performance car, which we feel is an essential element of top-level luxury." In some ways, the Elmiraj salutes a legendary Cadillac of the past.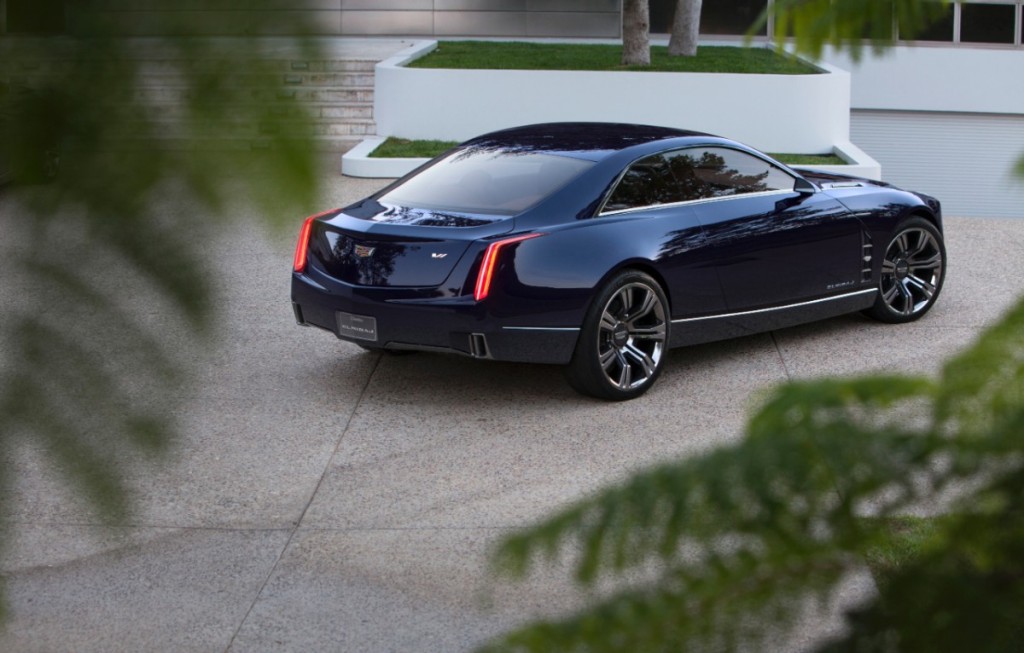 "We were influenced in particular by the 1967 Eldorado, both its actual design and the fact that in its time that car was a very stark contrast and a new direction," Dean said in the company statement. "More recent design like the CTS-V Coupe and the ELR are provocative."
In fact, the Elmiraj got the full movie-star treatment, as it was  designed in North Hollywood by Frank Saucedo, according to the company's website.
Cadillac's designs in the auto industry are no secret. Chuck Stevens, GM North America's Chief Financial Officer, told the J.P. Morgan Auto Conference this week that he saw Cadillac about to surge.
"The strategy around Cadillac really is to grow here in the United States and China," Stevens said. "Our objective is to double the size of Cadillac sales."
Don't Miss: 6 Cars That Delivered on High Expectations.