Can $4 Billion Stamp Out JPMorgan's Legal Fires?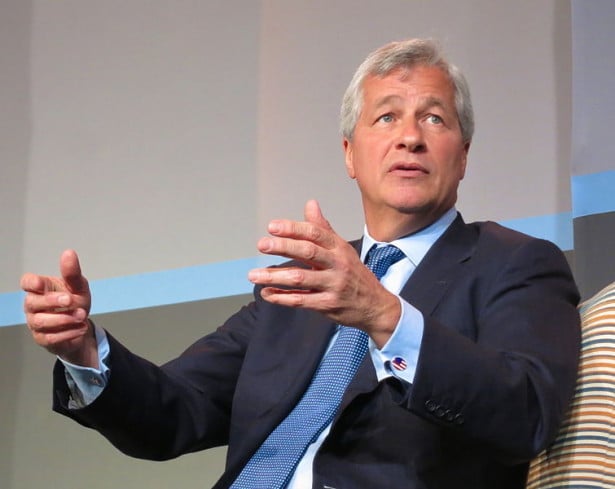 JPMorgan's (NYSE:JPM) Chief Executive Jamie Dimon heard complaints about serving also as the corporate chairman from activist shareholders earlier this year. They believed splitting the positions would ensure better oversight was in place. Dimon didn't relent and went on to receive the backing of JPMorgan's board, yet it's clear he listened: the Wall Street Journal reports the banking giant is spending $4 billion to show its commitment to cleaning up financial controls.
There are times it seems JPMorgan cannot set aside enough money to deal with legal troubles. The $6 billion in losses from the London Whale debacle were only part of the picture (i.e. pure financial loss) as investigations continue on that front, and lawsuits on mortgages and trading practices from the Great Recession continue to arise in court.
After spending nearly $18 billion over 4 years to settle a steady stream of cases, JPMorgan leadership sees new problems on the horizon, and it has added $2.5 billion to deal with more litigation, plus another $1.5 billion to handle compliance and risk control, sources tell the Wall Street Journal. Jamie Dimon has been vocal about the importance of addressing regulatory concerns.
"Fixing our controls issues is job No. 1″ Dimon said in an interview with the Wall Street Journal. "This is a huge investment of people, time and money…but it will make us stronger in the long run." Dimon's mention of the "people" investment refers to new members of JPMorgan's board.
The WSJ reported Monday that the additions include Linda Bammann, an expert on risk management, and Michael Neal, who brings experience of finance ventures from GE Capital. Dimon has also addressed the way risk is assessed internally, one of many changes he's initiated following the series of legal and regulatory troubles.
Rank-and-file employees are also being hired or deployed as part of the controls effort. According to the WSJ report, JPMorgan is hiring an additional 3,000 employees as part of its $4 billion investment, while it is assigning 2,000 current employees to focus on risk management. The total number of employees working in these divisions will be 15,000 — a dramatic uptick from last year's total of 7,000 risk management employees.
It's an enormous investment, but the banking giant sees it as the only way to put out the fire of costly litigation.
Don't Miss: JPMorgan's Enormous Legal Bill Is About to Get a Little Bit Bigger.