Can a Combined Office Depot and OfficeMax Compete with Staples?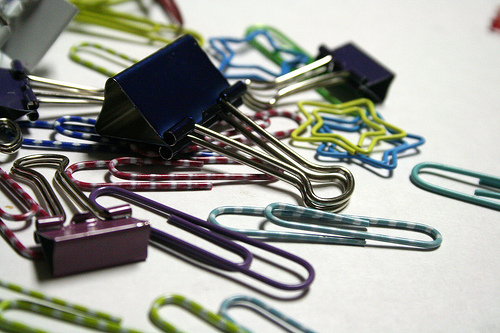 The Federal Trade Commission recently approved a merger between Office Depot (NYSE:ODP) and OfficeMax (NYSE:OMX) that the U.S. regulator has been reviewing for seven months on grounds that combining the No. 2 and No. 3 office supply retailers in the country would cut down too much on competition, Bloomberg reports. Office Depot and OfficeMax have argued that the merger would help them better compete with industry leader Staples (NASDAQ:SPLS).
In 1997, the FTC stopped Staples from acquiring Office Depot, as the commission believed the move would reduce competition and potentially raise prices. But now, office supply retailers are facing bigger competition from online retailers, and the FTC said it's unlikely that the Office Depot and OfficeMax merger will reduce competition.
"Our current investigation has shown that the market for the sale of consumable office supplies has changed significantly in the intervening years," the FTC said in a statement seen by Bloomberg.
According to a report released earlier this month, Office Depot CEO Neil Austrian said the FTC's biggest concerns in regards to the merger were related to price. Now that those concerns are alleviated, the two retailers can quickly rack up savings by closing some of the 300 stores they have within a 2 mile radius of each other.
While stocks of both companies have risen in response to increasing optimism about the merger — Office Depot was up 3.2 percent and OfficeMax was up 3.8 percent at the time of writing — the combined company will have a revenue of $18 billion that still pales in comparison to Staples's $25 billion.
Meanwhile, Staples has been upping its game against online retail, announcing that starting on Sunday it will price-match Amazon.com Inc. (NASDAQ:AMZN) on its products for the holiday season. When asked if Office Depot would institute a similar measure, Austrian wouldn't comment. Price-matching Amazon is a particularly effective sales technique in a world where people usually price check the e-commerce giant before making purchases in brick-and mortar-stores, and it's a move that will help Staples stay ahead of its rival office supply retailers during the holiday shopping season.
Follow Jacqueline on Twitter @Jacqui_WSCS
Don't Miss: Feeding Frenzy: 5 Harmful FDA Approved Food Additives.