Can Abe's Gifts to Toyota, Sony Make Their Way to the Consumer?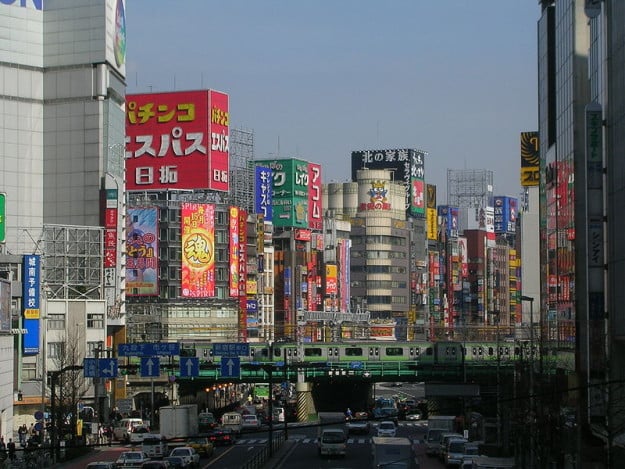 While Japanese companies are experiencing the boom associated with the Keynesian shock therapy from Prime Minister Shinzo Abe's government, the rest of Japanese society is waiting for the larger effects to set in — economic benefits that will likely only be realized with further reform.
Companies like Toyota (NYSE:TM) and Sony (NYSE:SNE) are profiting massively from the amped up cash flow into the economy, and from the market rally that ensued. According to estimates, profits for Toyota in the year ending March could jump by as much as 72 percent over the remainder of the year, with first quarter revenue up by as much as 48 percent. Sony could grow profit for the full year by as much as 28 percent.
But while Japanese firms are enjoying the stimulated wealth, larger economic benefits, such as wage increases, employment gains, and others require more than just easy money, and with Abe's powerful win in recent elections, markets and economists alike are waiting for deliverance.
One awkward situation for Abe and Japan arises from the proposed rise in the consumption tax to 10 percent over the coming years, with an increase of 3 percent possibly slated for this fall. But increasing the cost of consumption in a deflationary economy is a dangerous game — depressed prices certainly won't be helped when Japanese consumers are stuck with higher price tags for necessities.
Amplifying this effect is the fact that the Japanese are marginal savers, partly by choice, and partly by the nature of their economy. Satyajit Das, a former banker and author of Extreme Money, points out in Forbes India that 80 percent of Japanese savers have never invested in any kind of security, with an even higher 88 percent never having invested in a mutual fund. Moreover, he points out that wages reached their lowest levels since 1992 in January, and all these variables combined create a perilous environment for Abe's tax.
While Abe also proposes cutting the corporate tax, concerns loom that when coupled with the sales tax increase, the policy will only be bolstering firms, and further compromising the Japanese consumer. Bank of Japan head Haruhiko Kuroda, who has overseen the fiscal explosion from the Japanese bank, has come out in support of the tax increase, arguing that it will not burden the Japanese economy.
The consensus in Japan seems to be that the government needs more revenue to maintain its budget solvency in the face of public spending to drive growth, but getting there is another problem. Another possible solution rests in shoring up tax evasion, something which G20 economies focused in on earlier this month when they met in Moscow.
The yen is also a concern for companies in Japan right now, if they are to continue on their extraordinary heater. As the yen had previously gained against the dollar in past decades, the injection of cash has brought the currency down to levels that can facilitate more profits for Japanese firms.
Toyota projected profits of 1.37 trillion yen for the year in May, based on a more favorable exchange rate of 90 yen to dollar and 120 to the euro. Nissan has reported a second quarter profit increase of 14 percent, as yen rates have become more favorable. Sony, though, has not put itself in a position to benefit from the weakened currency. The company has agreements to purchase parts in dollars, a hedge against what was a historically strengthening yen. With the launch of the PlayStation 4 coinciding with Abe's liquidity spree, the yen has back off against the dollar, hurting Sony's business model along with it.
Still, though, the larger problem remains the overall economic picture in Japan versus the bolstered firms. Masayoshi Son, president of SoftBank Corp, told Reuters that, "Monetary initiatives or monetary techniques will not suffice in the long run. Unless Japan grows, all of those short-term initiatives will have no meaning."