Can Activision Outperform a Chaotic Industry?
With shares of Activision Blizzard, Inc. (NASDAQ:ATVI) trading around $11.52 per share, is ATVI an OUTPERFORM, a WAIT AND SEE, or a STAY AWAY? Let's analyze the stock with the relevant sections of our CHEAT SHEET investing framework:
C = Catalyst for the Stock's Movement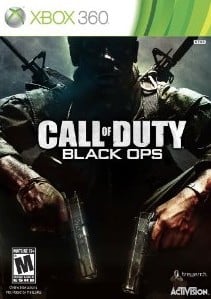 Activision closed up 5.4 percent on January 11 following a bullish note from the Cowen Group. Despite what has largely been an off year for the gaming industry — shares of Activision were down about 13 percent for 2012 — Cowen thinks Activision has strong feet heading into 2013. A strong fundamental position relative to its peers, rising game subscriptions, and several compelling new titles lined up for this year could all contribute to growth.
On November 16, the company issued a press release stating that one of its flagship titles, Call of Duty, achieved more than $500 million win worldwide sales within 24 hours of the release of the franchise's latest installment, Black Ops II.
Start 2013 better than ever by saving time and making money with your Limited Time Offer for our highly-acclaimed Stock Picker Newsletter. Get our fresh Feature Stock Pick now!
According to CEO Bobby Kotick: "Life-to-date sales for the Call of Duty franchise have exceeded worldwide theatrical box office receipts for "Harry Potter" and "Star Wars," the two most successful movie franchises of all time. Given the challenged macro-economic environment, we remain cautious about the balance of 2012 and 2013."
Activision will release its fourth-quarter earnings on February 8. At a glance, analysts are expecting earnings of $0.71 per share, a 14.5 percent gain year over year.
E = Equity to Debt Ratio is Zero
Activision's debt-to-equity ratio is non existent, because the company has no debt. This is particularly attractive given its relatively large war chest of $3.36 billion in cash. This compares favorably to its closest competitor, Electronic Arts Inc. (NASDAQ:EA), which has a debt-to-equity ratio of 0.25, with $1.32 billion in cash and $549.00 million in debt.
Take-Two Interactive Software Inc. (NASDAQ:TTWO), the runt of the game-publishing family, falls at the bottom of the heap with a debt-to-equity ratio of 0.67, and is sitting on $328.28 million in cash and $325.54 million in total debt.
T = Technicals on the Stock Chart
As of January 11, Activision's stock was 5.10 percent above its 20-day simple moving average, or SMA; 3.94 percent above its 50-day SMA; and 1.76 percent below its 200-day SMA.
Since the beginning of 2013 the stock price has been in an upward trend, climbing 2.92 percent this year to date, but falling 9.14 percent year over year.
As a benchmark, the S&P 500 has risen 3.22 percent year to date and 13.89 percent year over year.
E = Earnings are Increasing Quarter over Quarter
Despite tanking on earnings, Activision Blizzard managed to substantially increase revenue coming through 2008, the same year Activision acquired Vivendi games to become the world's second-largest gaming company by revenue after Nintendo.
Activision's top and bottom lines have increased every year since 2008.
| | | | | | |
| --- | --- | --- | --- | --- | --- |
| Fiscal Year | 2007 | 2008 | 2009 | 2010 | 2011 |
| Revenue ($) in millions | 1,349 | 3,026 | 4,279 | 4,447 | 4,755 |
| Diluted EPS ($) | 0.38 | -0.11 | 0.09 | 0.33 | 0.92 |
However, on a quarterly basis things don't look quite as hot. Revenues have fallen quarter-to-quarter for three consecutive periods, although there was year-over-year growth in the third-quarter.
| | | | | | |
| --- | --- | --- | --- | --- | --- |
| Quarter | Sep. 30, 2011 | Dec. 31, 2011 | Mar. 31, 2012 | Jun. 30, 2012 | Sep. 30, 2012 |
| Revenue ($) in millions | 754.00 | 1,406 | 1,172 | 1,075 | 841.00 |
| Diluted EPS ($) | 0.13 | 0.08 | 0.33 | 0.16 | 0.20 |
EPS is playing a game of red-light green-light, with year-on-year growth in the last quarter as well.
T = Trends Support the Industry in which the Company Operates
According the Entertainment Software Rating Board, 67 percent of U.S. households play games an average of 8 hours per week. The computer and video game industry pulled in combined revenue of $10.5 billion in 2009. It should be noted that Activision Blizzard's blockbusters are computer games, which pull in far less money than video games, but by 2011 the global game market value reached $65 billion.
The real annual growth rate for the industry between 2005 and 2009 was 10.6 percent, way above economic rate of 1.4 percent. Mobile and social gaming make up a portion of that growth, but there is no evidence suggesting that companies like Zynga (NASDAQ:ZNGA) will seriously cut into growth prospects for Activision Blizzard. Zynga has proven its revenue model and user base to be rather nebulous, where Activision Blizzard has five running years of solid revenue growth.
Conclusion
For the dividend hunters out there, Activision has a forward annual yield of 1.60 percent. The stock is currently trading at a trailing P/E of 14.86, a forward P/E of 11.76, and a price-to-book of 1.12.
The company has a history of producing winning titles, and has several franchises that promise to keep generating revenue for the foreseeable future. A push for digital sales is also increasing the company's profit margins, currently standing at 18.51 percent.
Because of this, and the metrics above, Activision Blizzard is an OUTPERFORM for long-term investors.
Using a solid investing framework such as this can help improve your stock-picking skills. Don't waste another minute — click here and get our CHEAT SHEET stock picks now.