Can Bank of America's Bid to End Crisis-Era Litigation Live?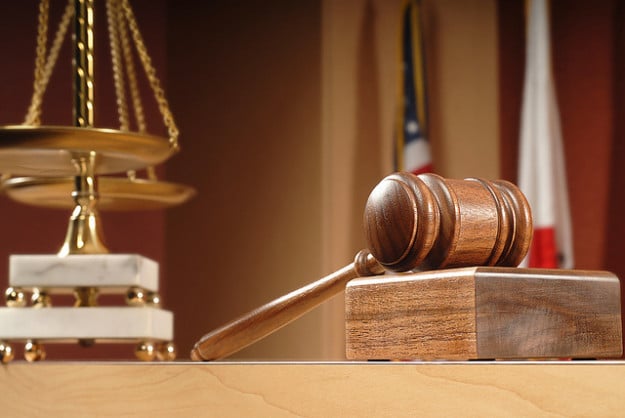 Even before Bank of America's (NYSE:BAC) $4.1 billion purchase of home-loan issuer Countrywide Financial was completed in July 2008, there were signs of trouble; in March, the Federal Bureau of Investigation revealed it was investigating Countrywide for possible fraud relating to home loans and mortgages, such problems that eventually caused the decline of securities backed by subprime mortgages and subsequently the collapse of several major financial institutions.
The institution's practice of steering minority borrowers into higher-interest-rate subprime loans resulted in a $335-million settlement with the Justice Department. Legal troubles stemming from the acquisition of Countrywide, as well as Merrill Lynch, resulted in numerous lawsuits for Bank of America, held back earnings for many quarters, and depressed the company's stock price. In September of 2008 shares traded above $30, but, on Friday, they closed at just $13.66.
Troubles from Countrywide continue to dog Bank of America. Two years have passed since the lender struck a deal to resolve claims over home loans bundled into securities, and Justice Barbara Kapnick will finally begin to consider the $8.5 million settlement with mortgage-bond investors on Monday in the State Supreme Court in Manhattan.
Resolving this case is a key step in Chief Executive Officer Brian Moynihan's efforts to clear up liabilities linked to its purchase of Countrywide, an acquisition that significantly hurt the bank's finances. "The settlement is the centerpiece of the strategy to resolving Countrywide's mortgage liability," Isaac Gradman, a mortgage-finance litigator at Perry, Johnson, Anderson, Miller & Moskowitz, told Bloomberg. "It's imperative they get this approved or there's going to be a lot more pain down the road."
Still, there is a major hurdle that stands in the way of resolution. The deal has the backing of an investor group that includes BlackRock (NYSE:BLK), but it must overcome the opposition of investors, led by American International Group (NYSE:AIG), that claim Bank of America is not paying enough. That argument is why the agreement has gone through two years of litigation since it was filed in court in June 2011. The hearing may be postponed once again because an attorney for AIG said in a May 31 letter to the court that the opposition did not have all the necessary evidence to present their case.
AIG and other opponents have pressed Kapnick in court documents to reject the settlement alleging that it is a "pennies-on-the-dollar bargain" for Bank of America because the losses that resulted from the securitization of the loans in question are expected to exceed $100 billion. They also claim that Bank of New York Mellon (NYSE:BK), the trustee for approximately 530 trusts that held the securities, violated its responsibilities to investors by putting its own interests, and those of its partner, Bank of America, before the interests of investors.
If the settlement is rejected, Bank of America will have to negotiate a more expensive agreement with the investor group or settle with individual bondholders, a method that could "drag out the process for years," Morgan Stanley analyst Betsy Graseck wrote in an April 23 research note seen by Bloomberg. But if it is accepted, one of the biggest uncertainties tied to the bank's takeover of Countrywide will be resolved. Already, the company has agreed to an $11.7 billion settlement with the mortgage-finance institution Fannie Mae in January and ended disputes with bond insurers, including MBIA (NYSE:MBI), which settled for $1.7 billion in May. All that remains are claims from private investors and the 2011 accord deals that were made with most of them, according to CreditSights senior banking analyst Pri de Silva. In total, Moynihan has spent more than $45 billion to clean up the inherited mortgage mess, which stemmed from $424 billion worth of troubled Countrywide home loans.
In a March 27 interview on PBS television's "Charlie Rose" program, Moynihan called the deal a major milestone. ''If you think about the pie, or the piece being this big, we've been chopping it down to less and less,'' he said. ''There's a couple pieces of mortgage litigation left, but the lion's share of it has gone through" the bank's earnings.
Follow Meghan on Twitter @MFoley_WSCS
Don't Miss: Surprise! Bank CEO Pay Back, Bigger Than Ever.