Can Big Banks Help the IRS Catch Tax Evaders?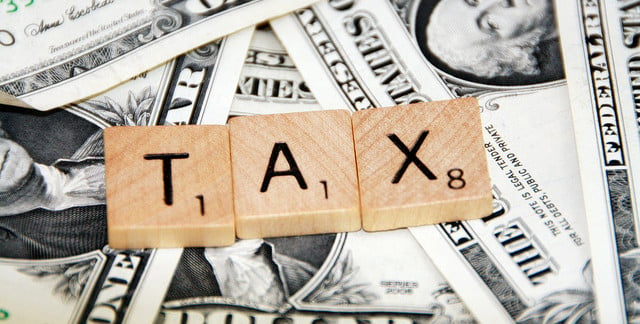 As the U.S. Attorney for the Southern District of New York, Preet Bharara is one of the nation's top financial watchdogs. New York's southern district includes Manhattan, the financial capital of the world, and Bharara's office sees much of the litigation aimed at Wall Street.
On Tuesday — in cahoots with Kathryn Heneally of the Department of Justice and Danny Werfel of the Internal Revenue Service — Bharara's office announced that the IRS has officially been granted authority by the court to issue summonses to five major financial institutions, requiring them to produce information on people suspected of tax evasion. Those banks are Bank of New York Mellon (NYSE:BK), Citibank (NYSE:C), JPMorgan Chase (NYSE:JPM), HSBC (NYSE:HBC), and Bank of America (NYSE:BAC).
"In these actions, the Court granted the IRS permission to serve what are known as 'John Doe' summonses on Mellon, Citibank, JPMorgan, HSBC, and Bank of America," said the attorney's office. "The IRS uses John Doe summonses to obtain information about possible tax fraud by individuals whose identities are unknown."
The suspected tax evaders are thought to be holding money in undisclosed accounts at two banks in particular. One is Zurcher Kantonalbank, a Swiss bank, and the other is The Bank of N.T. Butterfield & Son Ltd., which has offices in the Bahamas, Barbados, the Cayman Islands, Guernsey, Hong Kong, Malta, Switzerland, and the United Kingdom.
It's important to point out that the banks in question — Mellon, Citibank, JPMorgan, HSBC, and Bank of America — have not been accused of any wrongdoing themselves. However, they do hold correspondent accounts with the offshore banks that are used in transactions with the U.S. markets.
The summonses sit within a context of mounting regulatory pressure on tax evaders. Previously, the IRS instituted a program called IRS Offshore Voluntary Disclosure, which allowed tax evaders to come forward and proactively resolve their tax liabilities in exchange for a change to minimize their criminal liability. The program revealed 452 accounts held between the offshore banks that the IRS is interested in.
The relative success of the program to date suggests that the IRS is likely to prosecute those who did not turn themselves in even more severely. The agency's press release states: "Federal tax law requires U.S. taxpayers to pay taxes on all income earned worldwide. U.S. taxpayers must also report foreign financial accounts if the total value of the accounts exceeds $10,000 at any time during the calendar year. Willful failure to report a foreign account can result in a fine of up to 50 percent of the amount in the account at the time of the violation."
However, regulators seem eager to bring the criminal hammer down on tax evaders, which could mean more than just financial penalties.
Don't Miss: Blankfein: Banks and Regulators Are Finally Starting to Play Nice.