Can Boeing Prove the 787′s Composite Body Is Sustainable?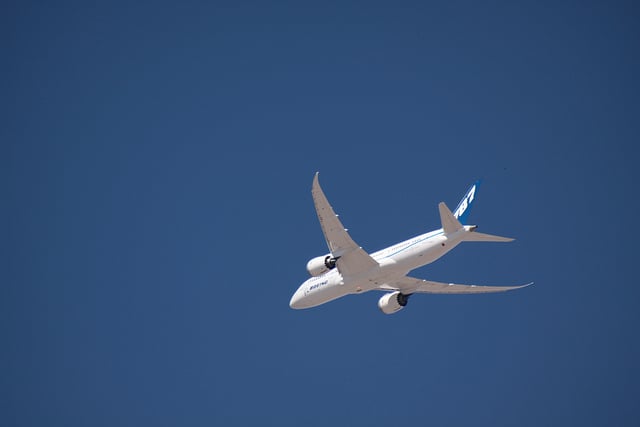 Boeing Co.'s (NYSE:BA) innovative 787 Dreamliner craft has been put through the wringer since the plane was grounded for four months at the beginning of the year due to its lithium ion battery system's tendency to overheat and cause fires. Now the craft is under scrutiny again, as one of the planes operated by Ethiopian Airlines caught fire at London's Heathrow airport last week.
Shares plummeted after the incident was initially reported on Friday. For now, it does not appear as though the battery issues that grounded the craft earlier were the cause of the fire, but the plane's carbon-composite body is to undergo additional testing.
Boeing's 787 is the only commercial aircraft in the world that's made of carbon-plastic composites, which makes the craft lighter and more fuel efficient. But the incident at Heathrow is leading some to question how difficult and costly it is to fix planes with the composite bodies.
British investigators said that the fire was not caused by the notorious battery system, which allowed Boeing and its investors to breath a collective sigh of relief. Flights of the 787 around the world have continued, as it doesn't seem as though the aircraft was at fault in the accident. Passengers also seem to be sticking with the Dreamliner, as there has not been a reduction in the booking of 787 flights.
The plane that caught fire at Heathrow had been parked and there were no passengers aboard. Fires break out on parked aircraft many times each year, and the incident would not have gotten as much attention if it wasn't for the 787′s already notorious reputation.
But Boeing still has to figure out how costly it is to fix the carbon-composite body after suffering damage from fire. The Ethiopian Airlines craft damaged at Heathrow is Boeing's first chance to show investors how and at what cost the repair to the plane's body can be done. The plane's fuselage is designed with minimal pieces bolted together, which makes the craft more aerodynamic and cheaper to maintain, but it also means if a big enough part of the fuselage is damaged, then the entire piece might have to be replaced, a fix more expensive than the plane itself.
Boeing seems to have escaped its biggest worry surrounding the fire, as it does not appear as though the craft was at fault in the accident. But the company still has some important questions to answer regarding how to repair the craft's innovative carbon-composite body, a design that could be widely adopted for its fuel efficiency as Boeing works out the kinks.
Follow Jacqueline on Twitter @Jacqui_WSCS