Can Boeing's "Trade-In" Program Revive Sales?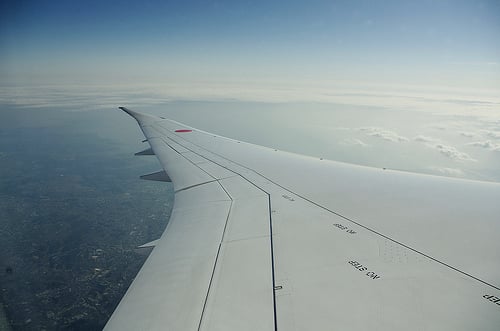 Airlines are now selling older versions of Boeing (NYSE:BA) jets back to the airplane maker when they purchase new ones, in a setup similar to how car buyers often trade in their old cars when purchasing a new one. Boeing has begun to take on older 747s when airlines purchase the newer four-engine 747-8, having taken in seven older models this year.
Ascend data displays that all of this year's sellers of the 747-400s to Boeing turned around a purchased airplanes in the 747-8 family, including passenger and freight versions. The buyers include Korean Airlines, Cathay Pacific Airways, and Air China.
The 747-8, which replaced the 747-400 when Boeing stopped its production in 2009, has improved engines and an elongated version of the fuselage hump, giving it a distinctive look. The airplane entered commercial service in 2011, but has seen low demand due to companies shipping freight by rail or in the belly of passenger versions of twin-engine jets. Boeing's 777, for example, has been favored due to its fuel economy and low maintenance costs.
Korean Air agreed to purchase five 747-8s in June as part of $3.6 billion aircraft purchase expansion while Cathay Pacific has purchased 13 of the 747-8s, outfitted for freight carrying, while selling one 747-400 back to Boeing. Air China Cargo, which Cathay Pacific has a 49 percent stake in, also sold one jet back to Boeing, and Dragon-air sold three of the 747-400s to Boeing.
One of the reasons the 747-8 is having so much trouble finding buyers is because Boeing's 777 is so well-made. The twin-engine 777 has a maximum range of 7,725 nautical miles allowing the airplane to take on routes once only possible by four-engine jumbos, essentially eating away at the sales of its four-engine 747-8. The 747-8, which is much less fuel-efficient than the 777, is listed as being able to go 8,000 nautical miles.
Currently, Boeing has 53 unfulfilled 747-8 orders, and production of the model is slated to stay busy through 2015. However, George Ferguson, senior aerospace analyst for Bloomberg Industries, says that while Boeing has "a mission for [the] aircraft," it appears that "The market isn't exactly telling us that."
Don't Miss: Back to Business as Usual for Boeing: Pentagon Awards $2 Billion Contract.