Can BofA Continue Its Resurgence?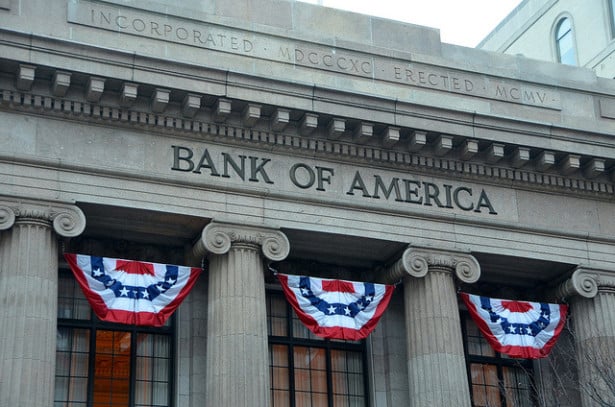 In a recent interview with the Los Angeles Times, Bank of America (NYSE:BAC) Chief Executive Brian Moynihan likened the once embattled bank to the state of California — now a positive comparison as both look to see continued success as the economy improves. What is the key to BofA's newfound success? "Addition by subtraction," Moynihan explained.
Speaking about California's need to rein in its budget before it saw the success it's seeing presently, Moynihan said, "The same thing happened with us." Now, BofA is no longer interested in being the biggest and the mantra taken up by Moynihan is "We don't have to be the biggest."
Moynihan is almost four years into his tenure as BofA's chief executive and during that time the bank has seen a 7 percent decline in the number of branches. While BofA was once the biggest bank, its 5,300 retail offices are now lower than both Wells Fargo (NYSE:WFC) and JPMorgan Chase (NYSE:JPM). BofA staff has also seen a decline of 11 percent since Moynihan announced his plan to downsize in September 2011.
But while the downsizing plan seems to be working successfully thus far, the LA Times reports that Moynihan's second part of his mantra won't be so easy: "We have to be the best," he says.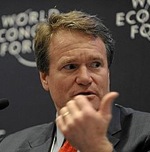 Easier said than done for a company that is well-known for having customer dissatisfaction. J.D. Power customer satisfaction ratings place BofA near the bottom of the list when it comes to customer satisfaction, and in California it ranks below average.
Furthermore, an American Banker-Reputation Institute survey hows just how dire the customer perception of BofA is: the bank placed last place out of thirty big financial firms, scoring 53 points on a scale of 100. That score made BofA one of only two banks to score in the "weak or vulnerable" category according to the LA Times. And to make matters worse, non-customers gave the bank a score, on average, of 35 making it the only bank to hit the "poor" category.
While a lot of BofA's reputation problems likely stem from the disastrous Country Wide Financial acquisition along with government bailouts, the LA Times points that at least one stumble for the bank's reputation occurred under Moynihan's watch — several weeks after he announced his plans to downsize, the bank introduced $5 monthly fees for debit cards. The move, which he later rescinded, caused customers to leave the bank en masse for credit unions and other banks, and the memory still remains.
But for now, Moynihan and BofA are happy to focus on the positives. Deposits for BofA's consumer and small-business section grew 4 percent in the second-quarter, for an increase of $20 billion to an average of $522 billion. Its share of the overall bank market increased to 5.2 percent, and even the company's minimized mortgage business has seen growth.
While Moynihan says, "We've settled and put a lot of stuff behind us," there's still a long way to go. But the much maligned BofA definitely appears to be moving in the right direction.