Can Budget Talks Prevent Another Shutdown?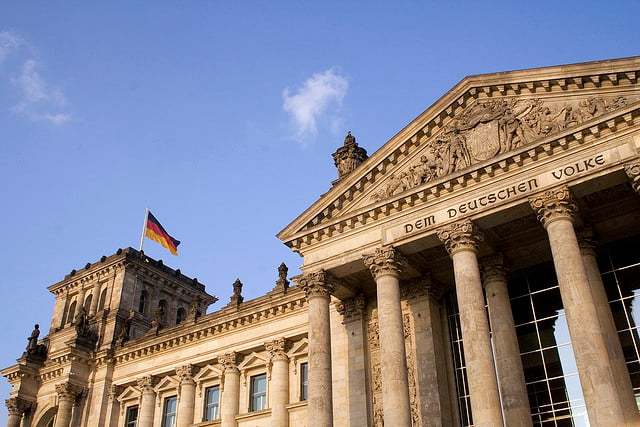 Immediately after passing a bill to reopen the federal government and pay those pesky bills, Congress got a move on budget talks — a smart move, considering the common view that the standoff is merely being put off. In a speech on Thursday, President Barack Obama spoke heavily on budget cuts, according to CNN transcripts.
"The key now is a budget that cuts out the things that we don't need, closes corporate tax loopholes that don't help create jobs, and frees up resources for the things that do help us grow, like education and infrastructure and research, and these things historically have not been partisan," said Obama.
Nonpartisan items aside, the president also put his plugs in on immigration, Social Security, and Medicare. Since Thursday, Congress has rather rapidly come to the conclusion that any deal it can strike won't as ambitious as it has historically tried and failed to obtain, according to The New York Times.
"A government shutdown is off the table," said Sen. Mitch McConnell (R-Ky.) of the upcoming House-Senate budget conference's ability to meet the December 13 and January 15 deadlines for the spending bill and debt ceiling, respectively. "Nobody can guarantee success, but what we can say is that if we don't make the effort and get together and talk, that would guarantee failure," said Rep. Chis Van Hollen (D-Md.), The New York Times reports.
The negotiations, mandated by a parliamentary motion alongside the passage of Wednesday's borrowing extension, began behind closed doors Thursday. There, it was agreed that new tax revenue would have to wait, pushed to the side along with any large changes to Medicare, Medicaid, and Social Security.
"I just hope we don't have to go through this again in two months," said Sandria Coombs, recently furloughed from her contractor position with the Environmental Protection Agency, according to Reuters. After three successive years of stonewalling to the point of crisis over the budget, her concern is not only valid but a popular groan heard throughout Washington.
The president is hopeful that this year may be the one. "This shouldn't be as difficult as it's been in past years, because we already spend less than we did a few years ago. Our deficits are half of what they were a few years ago," Obama said during his Thursday speech.
Though some speculate that Democrats may have intentionally chosen the December and January dates for bargaining power over the sequester, others argue that it places them in a more difficult position should the negotiations fail. Rep. Tom Cole (R-Okla.) insists that the confrontation in Washington is over, though. "We've had the fight," Cole said to the Times. "Now it's time to get down and identify the things we can agree on."
Don't Miss: Adding Up the Economic Cost of Political Dysfunction.