Can Chevron Beat Exxon Mobil for Oil Supremacy?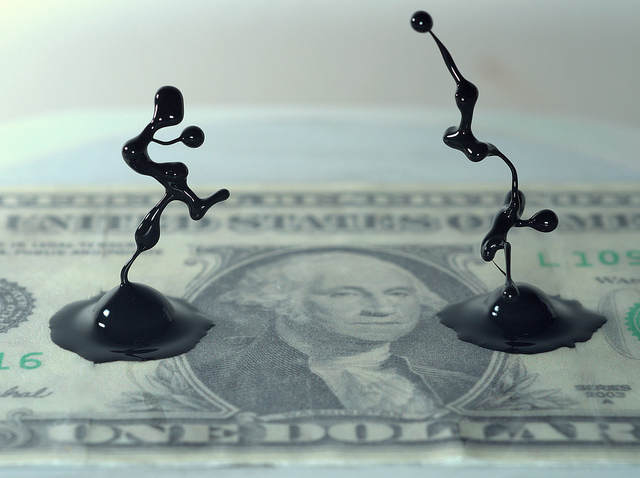 A quick glance at the Fortune 500 list of top American companies reveals Exxon Mobil (NYSE:XOM) at number two and Chevron (NYSE:CVX) at number three. Despite the slight decline in worldwide prices, it is a good time to be an oil giant, yet investors who are considering which company has the greater potential need support for their decisions.
Is Exxon or Chevron the better candidate for long-term oil supremacy? Exxon Mobil checks in at $450 billion in revenue (a $45 billion profit), while Chevron brings in $234 billion with just over $26 billion in profits. That gives Chevron a higher profit margin of 0.7 percent and Exxon Mobil a far greater market cap. For investors interested in dividends, Chevron offers 3.3 percent compared to 2.8 percent from Exxon Mobil. In the past year, Chevron stock has grown 25 percent versus Exxon Mobil's 12.63 percent.
In Exxon Mobil's corner, its year-over-year earnings beat expectations in the first quarter of 2013, while Chevron showed a decline of 4 percent. However, investors concerned about future growth should note that the majority of Exxon's profits came from the refinery business while Chevron has been focused on increasing production and building up for the coming months and years. In that respect, the coming year looks bright for Chevron, provided it can put down the $19 billion lawsuit lingering in Ecuador.
The suit, which charged Chevron polluted Ecuadorian jungles prior to its exit from the country, has been marred by corrupt proceedings and shady practices at several points. Observers doubt that Chevron will be forced to pay out the money, which has sparked even more growth in shares (now up over 14 percent for 2013). Chevron might have found its path to victory there.
Likewise, its path to victory in the battle for oil supremacy will be tied to its ability to produce market-ready oil in the coming decade. Judging by the number of projects already in the works, Chevron has more potential than Exxon Mobil at the moment. Would Exxon Mobil be willing to invest big in order to level the playing field in new production? That's a distinct possibility, but the greater upside now exists in Chevron's corner.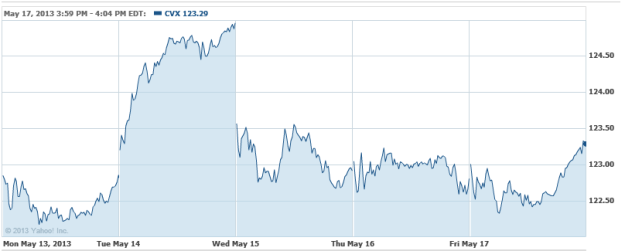 Don't Miss: Are Soaring Natural Gas Prices Helping the Economy?