Can Emerging Markets Survive the End of Quantitative Easing?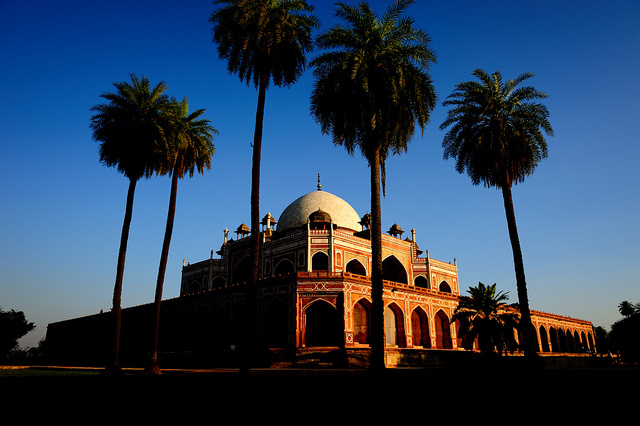 Emerging markets are getting dumped by investors once more, as currencies continue to free fall, and bond yields spike in many of the world's important developing economies.
A swath of currencies headlined by the Indian rupee are being shunned by investors, as the dollar is looking more lucrative in the wake of weak economic conditions in much of the developing world, and also the prospect of quantitative easing ending.
Recent Federal Reserve minutes indicate that the central bank's asset purchasing program could be close to done, as sometime this fall the bank will likely slow the rate of purchases en route to an end in 2014. The easy liquidity provided by the bank has made its way into the nooks and crannies of the world's market, and economies like Brazil, India, and others have been greatly appreciative of the liberal investments resulting from it. However, that's not going to last forever, and markets are getting shaky.
Maarten-Jan Bakkum, investment strategist for ING Investment Management's emerging market funds, told Reuters that, "U.S. yields will go higher―that is obvious―and no one wants to be exposed to assets in emerging markets which are very sensitive to U.S. monetary policy."
Turkey has also been getting clobbered, as its 10-year notes have risen to above 10 percent, up from 9.70 percent on Wednesday. Stocks there have slipped as well, down 2 percent today as a recent Forex auction by the Turkish central bank was unable to assuage markets. There is now concern that both Turkey and India could be in for credit downgrades as treasury yields get out of control and their money continues to devalue.
The Fed's minutes showed a central bank that, while undecided, seemed resolved on slowing quantitative easing. Any move towards an end to easing has sent treasuries higher, and today they closed at 2.9 percent, the highest level in two years. The corresponding hike in treasury rates makes it less likely that capital is going to wind up in the most needy markets. Bernanke's earlier comments in June about the end of his hallmark program roiled markets, prompting a flurry of reassuring dialogue from various Fed officials.
Frank Fantozzi, chief investment officer at Barrack Yard Advisors, told USA Today his predictions for the program.
"If I was a betting man I think they will start in the fall. It might be more of a 'Taper Lite.' They will probably start small, reducing their current $85 billion in monthly asset purchases by $15 billion or less. I am confident that the economy will be able to handle the change."
While the U.S. economy will find ways to cope, it's not so clear that the rest of the world is yet capable of making it out unscathed.
Don't Miss: Are Europe's Newest Real Estate Investors Poised to Profit?