Can First Solar Outperform in a Dark Market?
With shares of First Solar, Inc. (NASDAQ:FSLR) trading around $32.01, is FSLR an OUTPERFORM, a WAIT AND SEE, or a STAY AWAY? Let's analyze the stock with the relevant sections of our CHEAT SHEET investing framework:
C = Catalysts for the Stock's Movement are Positive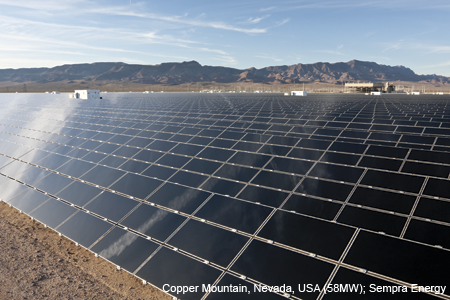 If you follow the industry, then you know that solar stock charts look like the profiles of the wildest of roller coasters. They typically come with high beta values — 1.53 for First Solar — and are driven more by short-term catalysts and market psychology than many other stocks.
After suffering a 73 percent gut-floating descent between February and June of 2012, the high-speed amusement ride that is First Solar's stock is once again gaining altitude. And tons of it. The stock came up 172 percent between June 1 of 2012 and January 11 of 2013.
Start 2013 better than ever by saving time and making money with your Limited Time Offer for our highly-acclaimed Stock Picker Newsletter. Get our fresh Feature Stock Pick now!
But this rally comes loaded with a few caveats. Over 44 percent of the stock's float was shorted as of December 31, and the stock is 75 percent institutionally owned. Insiders also own a substantial amount of the stock. A lot of people are placing bets on this company — and the industry at large — with a lot of different angles.
All things considered, First Solar had a decent 2012. The stock is, of course, still way off from its highs of just a few years ago, but the company bagged some big projects and strengthened its position through some smart management and some convenient tariffs levied against Chinese solar imports (more on that when we get to trends).
In what is no doubt both a blessing and a curse, a holding company owned by Warren Buffett's Berkshire Hathaway recently purchased the world's largest permitted solar installment — the 579-megawatt Antelope Valley Solar Projects, worth as much as $2.5 billion — from SunPower Corp. (NASDAQ:SPWR), another American solar company.
One one hand, it's a sign of strength for a competitor. On the other, many investors saw this purchase as a big fat stamp of approval for the industry.
Keep an eye out for First Solar's fourth-quarter results, scheduled to be announced on February 26. At a glance, analysts are expecting earnings of $1.77 per share, a 40.5 percent bump over non-GAAP net income per fully-diluted share for the same period last year. (It's important how this is calculated, because as we'll see in the earnings section later, fourth-quarter 2011 EPS was -$4.74 on a GAAP basis.)
E = Equity-to-Debt Ratio is Close to Zero
First Solar's debt-to-equity ratio of 0.15 looks good no matter how you shine a light at it, and it looks even more attractive when compared to its major competitors. SunPower Corp. clocks in with a debt-to-equity ratio of 0.74, while Suntech Power Holdings Co. Ltd. (NYSE:STP), a major Chinese manufacturer, comes to the table with a ratio of 2.84.
Looking at total debt and total cash on hand, First Solar appears to be a high roller within its industry. The company has a war chest of $716.99 million and is sitting on $530.21 million in debt. This compares to SunPower with $377.13 million in cash and $827.44 million in debt, and Suntech with $473.7 million in cash and $2.26 billion in debt.
T = Technicals on the Stock Chart Indicate an Upward Trend

As of January 11, First Solar's stock price was 0.92 percent above its 20-day simple moving average, or SMA; 13.59 percent above its 50-day SMA; and 51.41 percent above its 200-day SMA.
Since the beginning of 2013 the stock price has been in an upward trend, rising 3.73 percent this year to date, but has fallen 17.44 percent year over year.
As a benchmark, the S&P 500 has risen 3.22 percent year to date, and 14.19 percent year over year.
E = Earnings Betray the Company's Struggles
At a glance, 2011 raises a huge red flag. Four years of solid earnings punctuated by a massive drop into negative territory requires some explanation. Good thing First Solar publishes an annual report for investors.
At the very beginning of the 2011 report, chairman and at-the-time interim CEO Michael Ahearn comments: "In 2011, the solar industry significantly expanded production of solar cells while a number of markets reduced their subsidy programs that stimulate demand for solar power. The resulting supply-demand imbalance caused the solar industry, First Solar included, to experience lower than expected profit margins and sales volumes."
| | | | | | |
| --- | --- | --- | --- | --- | --- |
| Fiscal Year | 2007 | 2008 | 2009 | 2010 | 2011 |
| Revenue ($) in millions | 503.98 | 1,246 | 2,066 | 2,564 | 2,766 |
| Diluted EPS ($) | 2.03 | 4.24 | 7.53 | 7.68 | -0.46 |
We'll dig into that a little more in trends, but there it is. Overcapacity, low demand, and vanishing subsidies are bad for business.
There's also some sore red spots on the quarterly earnings chart. Quoting from the company's fourth-quarter 2011 statement: "First Solar's performance in the quarter was impacted by an aggressive competitive environment, an uncertain regulatory environment, warranty-related charges, and restructuring costs incurred to help position our business for the future."
| | | | | | |
| --- | --- | --- | --- | --- | --- |
| Quarter | Sep. 30, 2011 | Dec. 31, 2011 | Mar. 31, 2012 | Jun. 30, 2012 | Sep. 30, 2012 |
| Revenue ($) in millions | 1,006 | 660.35 | 497.06 | 957.33 | 839.15 |
| Diluted EPS ($) | 2.25 | -4.74 | -5.20 | 1.27 | 1.00 |
It's the same old story in the first quarter of 2012, but as promised First Solar managed to find some strength in its legs and is looking at positive earnings territory once again.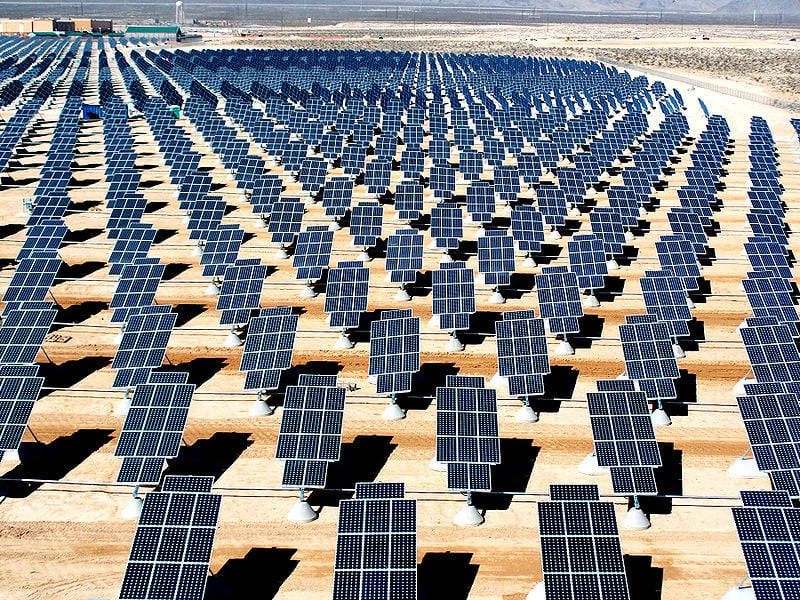 T = Trends Support the Industry in which the Company Operates
As with any good story, there are two sides. Either the market is not ready for solar yet — costs are too high, the global economy is still growing too slow, and the technology is not yet advanced enough — or it is. The massive swings in success and failures for solar companies around the world don't necessarily paint a clear picture for the future of the industry.
As mentioned, the sector suffered an epidemic of problems over the past few years. Solar is still expensive, and not everybody can pay for the high up-front costs associated with even humble installations. As the global economy took a downturn — especially major solar markets like the United States and Europe — solar companies went out of business left and right. Government subsidies dried up in the face of budget reform and political backlash. (Remember Solyndra?)
Chinese manufacturers made so many panels on the back of collapsing silicon prices that the market was drowning in panels, and for a while being a solar panel manufacturer was pretty much the worst business to be in. The industry was brought to its knees and if it weren't for social and environmental trends it probably would have died at the hands of the booming natural gas industry.
So what guarantees are there for the future of the industry? Well, if anybody says guarantees exist in the energy market, they're lying — but we can take a few calculated stabs. More and more reports demonstrate that consumers see solar as more than an economic choice. They see it as a social, political, and/or environmental choice. Those with the capital will pay the necessary premiums to make the photo-synthetic conversion.
Companies like SolarCity (NASDAQ:SCTY), which covers up-front costs and leases out installations to residents and small businesses, are opening up the world of solar to a whole group of consumers who otherwise wouldn't have any access to it. SolarCity is expecting to install 60 percent more panels in 2013 than it did in 2012, and they're going to need to get those panels from somewhere.
Rounding it all out is a new set of anti-dumping and countervailing tariffs issued by the U.S. government aimed at strengthening the competitive position of American solar manufacturers in the U.S. versus the inflow of cheap panels from China.
Conclusion
Unfortunately, dividend hunters are out of luck here. First Solar doesn't shell out for its shareholders. The stock is trading at a forward P/E of 8.02 and a price-to-book of 0.80.
There's no hiding the fact that solar stocks are risky. Investors who entered into long positions at the beginning of 2012 are still down on their investment, and the tremendous amount of short positions on the stock means there are a lot of people betting on another drop.
Because of this, and the metrics above, First Solar is a WAIT AND SEE. Long-term solar bulls willing to assume some risk could see this company as a good place to put their money, but as always it's recommended that you do some more homework.
Using a solid investing framework such as this can help improve your stock-picking skills. Don't waste another minute — click here and get our CHEAT SHEET stock picks now.