Can Former Budget Director Burwell Find the Elusive Budget?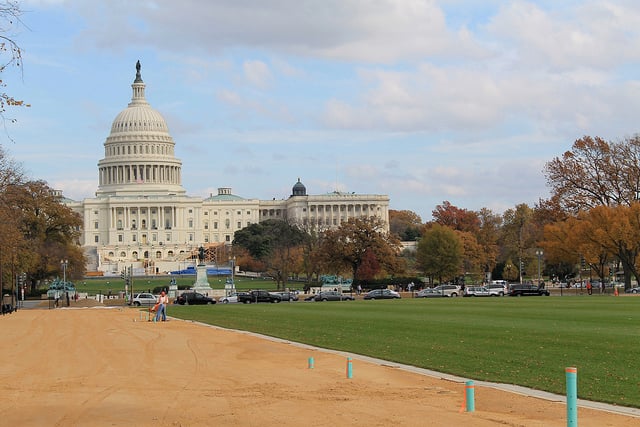 Earlier this year, Sylvia Mathews Burwell was elected as head of the Office of Management and Budget (OMB). Unfortunately, she may not have been prepared for the level of political strife in Washington these days, despite the friendly relationship she has managed to cultivate with members on both sides of the aisle. "This is not like it was when you and I were here before. Some of our new guys ran against us as much as they ran against you," Representative Tom Cole (R-Okla.) told Burwell in a private meeting, according to Bloomberg.
There's quite a bit of pressure on Burwell these days, who faces the December 13 deadline for a budget agreement between parties in Congress — assuming a default or shutdown is to be avoided. A budget deal like the one Burwell will be aspiring to has been the unicorn of Washington for five years now — a myth.
"There's no one in the world that you could put in OMB that's going to change the fact that there's a certain number in the Republican conference that don't want to fund the government at any level," said former Director of the House Appropriations Committee, Scott Lilly.
Pessimism and doubt are understandably floating about in the wake of so many failures to compromise. John Podesta — a former colleague of Burwell who worked beside her as a deputy White House chief of staff for Clinton — said that while she knows things will be difficult in Washington these days, he believes that, "You have to experience firsthand to understand how out of control it is."
Burwell is fresh on the scene, it's true, but this can also be an advantage, at least according to Cole, who said she comes to the table without reputation as pusher or a defender — which could make her very helpful in negotiations. Burwell herself knows that she faces a difficult environment, and admits that the lack of unity in the Republican party will make things harder. Still, many are very hopeful of her capabilities.
"She's earned a great deal of respect and admiration across the administration. Her guidance to us in the cabinet departments is never contradicted," said Ashton Carter, the deputy secretary of defense. President Barack Obama has a great deal of respect for her as well, according to Bloomberg, but only time will tell if her abilities and popularity will be enough to cement a good budget into place.
Don't Miss: Did this Real Estate Gauge Just Take Another Step Backwards?