Can J.K. Rowling's New Wizards Make Magic for Warner Bros.?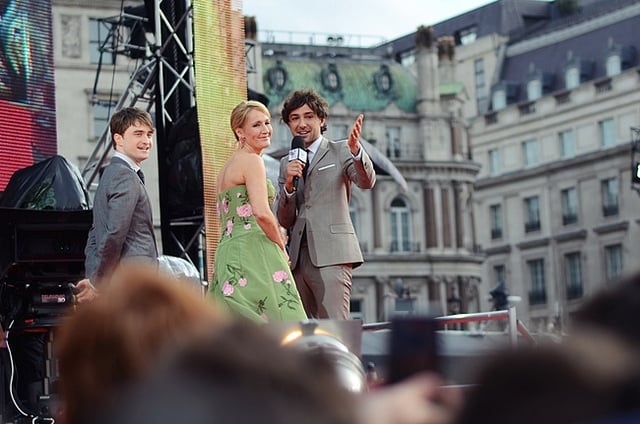 Fantastic Beasts and Where to Find Them might not be Harry Potter, but it's another film franchise, and it's also written by the widely celebrated author, J.K. Rowling — so Time Warner Inc.'s (NYSE:TWX) Warner Bros. Studios is willing to try to make it magic. According to Bloomberg, in Rowling's screenwriting debut, the author will write the script for the first film in the series Fantastic Beasts and Where to Find Them, and thus will expand her partnership with Warner Bros. Studios.
The future movie will not be tied to the Harry Potter series in any way, but its plot will be based on a fictional textbook used by Hogwarts students. Rowling explains in a statement highlighted in the report, "Although it will be set in the worldwide community of witches and wizards where I was so happy for 17 years, 'Fantastic Beasts and Where to Find Them' is neither a prequel nor a sequel to the Harry Potter series, but an extension of the wizarding world."
The departure of Rowling's script from Harry Potter may come as a disappointment to Potter groupies, but Warner Bros. is confident the best-selling author can win them back with tales of a Hogwarts world pre-Potter. Characters like Hermione Granger and Ron Weasley definitely won't take the forefront in the new script, but Newt Scamander, author of the "Fantastic Beasts" textbook will instead steal the show.
Warner Bros., like Lions Gate (NYSE:LGF), has been adamant about creating new film franchises ever since the conclusion of its lucrative Harry Potter movies and Batman trilogy. Franchises are huge money makers for studios, and companies risk significant earnings cliffs when the films eventually run their course.
In terms of Warner Bros., Bloomberg reports that the eight Harry Potter films grossed more than $7.7 billion worldwide, reflecting the highest-grossing franchise in the studio's history. Lions Gate, on the other hand, had other front runners like the popular Twilight series and the current The Hunger Games, but analysts are already forecasting that it will soon need a new franchise if it wants to maintain its current success.
For now, Warner Bros. is hoping that it is in the clear with the new Fantastic Beats series. The California-based studio has already noted that Rowling's work will eventually be developed into a video game and merchandise, and will even be part of the Wizarding World of Harry Potter theme parks, which are set to soon take shape. No timeline has yet to be released for the new Rowling-inspired film, but she is at least giving Hogwarts junkies something to look forward to.
Don't Miss: Former FDIC Chair: Financial Regulators Haven't Done Enough.