Can JCP's High-Profile Investors Help Save It?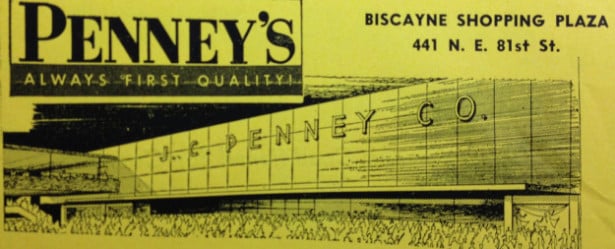 "Weak fundamentals, inventory rebuilding, and an underperforming home department will likely challenge J.C. Penney's liquidity levels in the third quarter," wrote Goldman Sachs analyst Kristen McDuffy in a Wednesday research note seen by Bloomberg. "In order to safeguard against a potentially poor fourth quarter holiday season, it is likely that management will look to build a bigger liquidity buffer." That assessment came alongside a ratings downgrade.
For J.C. Penney (NYSE:JCP) investors that news came as a shock. Shares — which were already nearly 55 percent below year-ago levels — plunged 15 percent to a thirteen-year low of $10.22 when the analyst commentary reached the market. The stock continued to fall, closing at $10.12 on Wednesday.
Even though J.C. Penney's second quarter results were dismal — revenue dipped for the ninth consecutive quarter and the company's quarterly loss widened — the fact that same-store sales decline at a more moderate pace seemed like a reason that the company could be finally on the road to recovery. That same-store sales were strengthening also gave some support to the strategies of Chief Executive Mike Ullman, who decided reverse the "everyday low price" policy of his predecessor Ron Johnson by employing coupons and more promotions.
In the earnings press release, the company emphasized that its performance was "negatively impacted by the company's failed prior merchandising and promotional strategies, which resulted in unusually high markdowns and clearance levels," a nod to Johnson's work.
"Like the rest of the retail industry, we are facing the headwinds of declining mall traffic and a difficult retail environment. These are factors we cannot control. However, the key to our turnaround is addressing the number of operational issues that we can control," said Ullman in the second-quarter earnings conference call. "To summarize where the Company is today, we know where the problems are. We know how to address them, and we have the right plans in place to do the job successfully and get back on a path to return to profitable growth. It is no secret that the Company's prior merchandising and promotional strategies weren't working."
The second-quarter report noted that the company expected to have $1.5 billion in cash at the end of its fiscal year on February 1, enough cash to have ample merchandise on store shelves. In the conference call, J.C. Penney executives explained that, "The financial actions we took in the quarter enable us to stabilize the business financially and provide us with the necessary resources to complete the turnaround." Company Chief Financial Officer Ken Hannah also added, "I think we are very comfortable that the $1.5 billion liquidity is in line for year-end." Many analysts took that to mean J.C. Penney would not need to raise more cash anytime soon, but spokeswoman woman Kristin Hays told Reuters that Ullman had not told investors that the company would not need to raise more money before the end of the fourth quarter.
Investors are well aware of the problems the retailer still faced: tough economic climate and the lingering effects of disastrous merchandising and promotional strategies that pushed customer traffic numbers down significantly. Johnson, a former Apple executive that was hand picked by board member and largest shareholder Bill Ackman, led the company to a 25 percent plunge in revenues, a 50 percent decline in stock price, and a 13 percent drop in customer traffic during his year-and-a-half tenure, solid proof that the makeover he attempted to orchestrate was a failure.
However, Goldman's revelation of the company's liquidity problem and Cleveland Research's report that target third quarter sales remain weak made J.C. Penney's problems appear much more dire. Still, the company maintained in a press release titled "JCPenney Responds to Inquiries" that it "is pleased with its progress thus far in the Company's turnaround efforts and the traction its initiatives are starting to achieve." The retailer also reiterated its forecast for positive comparable-store sales trends in the second half of the year. Changes in credit-default swaps and Penney's stock offering say that its turnaround efforts may not be gaining as much traction as analysts initially thought.
The cost of insurance against a J.C. Penney default has bounced back up to near record-high levels during the past week. The company currently has approximately $2.6 billion in outstanding bonds and a "CCC+" credit rating from Standard & Poor's because of the substantial risk of owning its debt. On Wednesday, Penney's benchmark five-year credit default swap contract price increased by more than 13 percent, according to Market data. Now, the cost to insure $10 million of company bonds against a default for five years amounts to a roughly $2.2 million upfront payment and quarterly payments of about $300,000 for the entire duration of the contract. At that pricing, the probability of default is nearly 65 percent.
On Friday, J.C. Penney announced that it would sell 84 million shares in a public offering at $9.65 per share. Shares of J.C. Penney opened at $9.53. The sale would increase the number of the company's outstanding shares by 38 percent, excluding the 12.6 million shares that the deal's underwriters have the option to buy, and dilute earnings per share by 28 percent, according to JP Morgan analyst Matthew Boss. Not including the proceeds of the offering, the retailer said that it will end the year with about $1.3 billion in cash, down from the $1.5 billion it forecast at the end of August, a sign that the company is indeed burning through cash.
"While an equity raise improves (near-term) liquidity, we remain concerned that JCP will continue to burn cash in '14 and beyond," UBS analyst Michael Binetti, who has a "sell" rating on the stock, wrote in a note seen by Reuters.
Following this week's turmoil, no comment has come from J.C. Penney's biggest investors, including billionaires George Soros and Mark Cuban, and big hedge fund investors Larry Robbins, Richard Perry and Kyle Bass. Hayman Capital Management's Bass specializes in corporate turnarounds, and he began to accumulate a long position in J.C. Penney by buying the company's secured loans and credit-default swaps in August. According to a recent filing, his hedge fund owns 11.4 million shares of the retailer. Robbins's Glenview Capital Management has also increased its investment in the company to 20.1 million shares, a stake equivalent to 9.1 percent.
Follow Meghan on Twitter @MFoley_WSCS
Don't Miss: Google Celebrates the Big 1-5 With a Revamped Search Engine