Can Latin American Countries Maintain Economic Growth?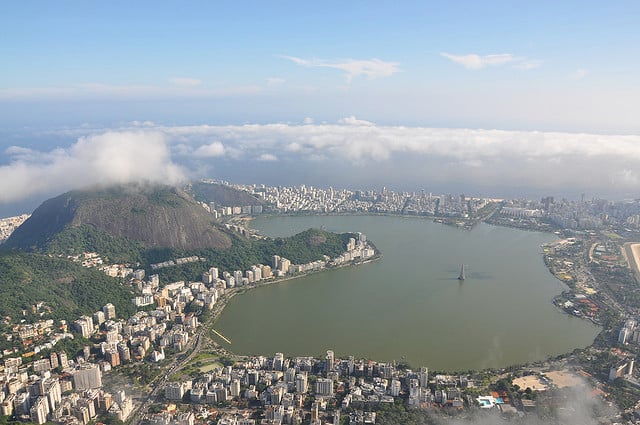 Alejandro Werner, head of the International Monetary Fund's Western Hemisphere operations, warned that Latin American economies have shown signs of weakness, Reuters reports.
Werner discussed revised growth forecasts for the region in 2013, which the IMF lowered to 3 percent from 3.4 percent this May. Some fear that the fund may reduce the forecast once more following its next meeting, which is due to be held in October, according to The Wall Street Journal. Werner pointed to an economic slowdown in the region as the reason for the revised figures, which, aside from 2009, are due to be the lowest that have been seen in the past decade.
Latin American countries did have some cause for celebration when the U.S. Federal Reserve announced that it would not be tapering its policy of quantitative easing. When dollars are cheap, investors flock to emerging economies, including many Latin American nations. Concerns over the possible end of quantitative easing had caused capital to flee from many nations, as well as a marked drop in the value of some currencies.
One country that was hit particularly hard by a drop in currency values was Brazil — as a BRIC nation, it helped establish a fund to maintain currency stability in emerging countries. One factor in the growth of Brazil's economy has been the exporting of raw materials, which, as demand from China has slowed down, has been damaging to the country's prospects. However, as China recovers and other developing countries begin to show increased demand for raw materials, Brazil has reasons to be hopeful for the future.
In Colombia, many have expressed dissatisfaction at declining prices for coffee beans, which have dropped by as much as 30 percent over the past year. In the wake of protests, the government agreed to increase subsidies on the beans, but that still only serves as a temporary solution. Moreover, the measure may be difficult to sustain, financially speaking. Colombia did post strong growth numbers in the second quarter of this year, though, making it one of the few bright spots in the region so far this year.
In Werner's home country of Mexico, growth figures have been revised from 3.1 percent to 1.8 percent for 2013. The Mexican economy is one of the weakest in the region, posting a contraction in the second quarter of this year.
Meanwhile, many Latin American leaders have been complaining about economic inequality to the General Assembly of the United Nations. Though the U.S. certainly slowed concern for emerging economies by delaying the tapering of quantitative easing, many fear that it will not be enough to maintain healthy growth rates in developing economies around the world.
Don't Miss: Here's Why Market Bearishness Is Growing