Can LinkedIn Connect With Investors in 2013?
With shares of LinkedIn Corporation (NYSE:LNKD) trading around $118.80 per share, is LNKD an OUTPERFORM, a WAIT AND SEE, or a STAY AWAY? Let's analyze the stock with the relevant sections of our CHEAT SHEET investing framework:
C = Catalysts for the Stock's Movement
On January 9 LinkedIn celebrated the addition of 13 million users in just two months, hitting a total of 200 million users across 200 countries and territories. (Fun fact: 64 percent of LinkedIn members are located outside of the United States.)
This may seem underwhelming to anybody who knows that Facebook (NASDAQ:FB) has over 1 billion users, but this is still no small pie. According to comScore data, LinkedIn is the 23rd most-visited website in the world.
Start 2013 better than ever by saving time and making money with your Limited Time Offer for our highly-acclaimed Stock Picker Newsletter. Get our fresh Feature Stock Pick now!
The fundamental difference between LinkedIn and Facebook is that the first is a professional network where the second is a casual network. The idea of a "Facebook Jobs" has been floated, but there are enough stories of people losing their jobs for online social behavior that it's hard to believe that users will really want to bleed their personal and professional lives.
So what does this mean? This means that when people are using LinkedIn, they're working. They may be networking, but social capital is still capital, and anybody with a head on their shoulders knows the tremendous value a robust network of professionals can provide.
Comparing the two social networks is like comparing apples to oranges. Yes, they're both fruit, but after that it'd be hard to fool anybody into thinking one could be substituted for the other. This is important for advertisers who get a much more engaged (and, obviously, professional) demographic when choosing to market through LinkedIn.
Keep an eye out for the company's fourth-quarter release on February 8. Analysts are expecting earnings of $0.19 per share, a 41 percent bump from the same period last year.
T = Technicals on the Stock Chart
As of January 11, LinkedIn's stock price was 3.56 percent above its 20-day simple moving average, or SMA; 8.42 percent above its 50-day SMA; and 10.11 percent above its 200-day SMA.
Since the beginning of 2013 the stock price has been in an upward trend, rising 2.77 percent this year to date and 78.76 percent year over year.
As a benchmark, the S&P 500 has risen 3.22 percent year to date, and has risen 14.19 percent year over year.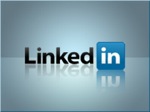 T = Trends Support the Industry in which the Company Operates
There's a lot to like about an professional social network in the face of a down economy. LinkedIn is as much a place for the employed to gather and share ideas about their industry as it is for the unemployed to find new leads and even directly apply to jobs.
Stepping on the toes of companies like Monster Worldwide, Inc. (NYSE:MWW), LinkedIn is increasingly become a go-to place for job seekers. Gobbling up revenue from the hyper-connected, LinkedIn's premium services offer high-margin win-win subscriptions for everyone from job seekers to executives.
The company's recent milestone of 200 million users demonstrates that not only is the company's user base growing, it's growing fast. With positive margins and effective monetization that will only get better, this company stands to profit on its growing popularity.
Conclusion
Linked in is trading at a forward P/E of 12.93 and a price-to-book of 0.71. Analysts technically favor this stock with a majority of "Buy" ratings, but the bulls are pretty quiet. At the end of the day, investment in this social network is still risky.
Because of this, and the metrics mentioned above, LinkedIn is a WAIT AND SEE. It would be nice to see some higher margins and a larger user base.
Using a solid investing framework such as this can help improve your stock-picking skills. Don't waste another minute — click here and get our CHEAT SHEET stock picks now.