Can Merck Investors Look Beyond This Quarter's Miss?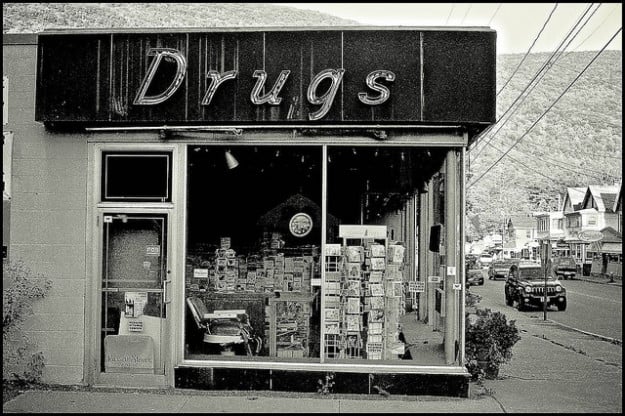 For Merck (NYSE:MRK) investors, a point for serious examination is whether the pharmaceutical manufacturer's first-quarter results showed any sign that its empty pipeline and patent expiration problems were ending. Most giant pharmaceutical manufacturers have experienced great growth on the stock charts recently, with shares doubling the returns of the broader market over the past six months. But Merck has been noticeably left behind by that trend.
Since Merck lost its patent for asthma-drug Singulair on August 3 of last year, exposing the treatment to cheap competition, the company's shares have dropped 3 percent. In the year-ago quarter, the drug helped Merck beat expectations with sales amounting to $1.34 billion. But the loss of that cash cow is not the only concern for Wall Street investors; the company's difficulties developing next-generation blockbusters have also added to concerns for the company's future profitability.
Facing strong generic competition, Merck posted disappointing earnings — which significantly missed expectations — on Wednesday. For the three-month period, the company reported that net income fell to $1.59 billion, or 52 cents per share, from $1.74 billion, or 56 cents per share, a year earlier. First-quarter earnings — excluding one-time items — came in at 85 cents per share. While the drugmaker has been eliminating jobs since 2009 and trying to boost demand for other products since the patent for Singulair expired, the results did not show much evidence that those strategies are working.
Results were severely affected by the 75 percent decrease in Singulair sales. Even Januvia, Merck's best-selling diabetes drug, experienced a 4 percent drop in sales. "It doesn't look pretty," wrote ISI Group analyst Mark Schoenebaum in a note to clients seen by Forbes. Even more concerning, Merck cut its full-year adjusted earnings projection to between $3.45 and $3.55 per share, a guidance 15 percent lower than the one given in February.
In order to placate shareholders after this major miss, Merck announced a $15 billion share buyback to hold up earnings per share and the company's stock price. Schoenebaum commented that the move was the "second bone that management has thrown to the angry shareholder mob." The first bone was replacing long-time research chief Peter Kim with Amgen's (NASDAQ:AMGN) former head of Research and Development, Roger Perlmutter.
But investors are still waiting to see if Merck can recover like Pfizer (NYSE:PFE) did after the loss of its antidepressant drug, Zoloft, in 2006 and the cholesterol regulating drug, Lipitor, in 2011. "The large pharmaceutical companies have all been going through this," Erich Patten of the Cutler Equity Fund, which owns Merck shares, told Forbes. The good news is that going forward, patent expirations threaten less than 3 percent of Merck's sales — a level far less than the industry average.
Furthermore, as J.P. Morgan analyst Chris Schott wrote in a recent report seen by CNN, Merck has one of the healthiest base businesses of its pharmaceutical rivals in the United States, putting "less pressure on the company's pipeline to generate growth."
However, shareholders will need to be convinced by real growth. Investors bid Merck's stock down after the report was released on Wednesday, and shares decreased as much as 2.55 percent to $45.80.
"Our first quarter performance reflects the challenges of major patent expiries coupled with the impact of currency and other headwinds," Merck Chief Executive Officer Ken Frazier said in the statement. Other drugmakers have faced similarly difficult quarters, with shares of Pfizer, Bristol-Myers Squibb (NYSE:BMY), and Eli Lilly (NYSE:LLY) all slumping after reporting results.
Investing Insights: Do These Factors Support All-Time Highs In Johnson & Johnson?