Can Netflix Win Over Cable-TV Providers With This Contract Idea?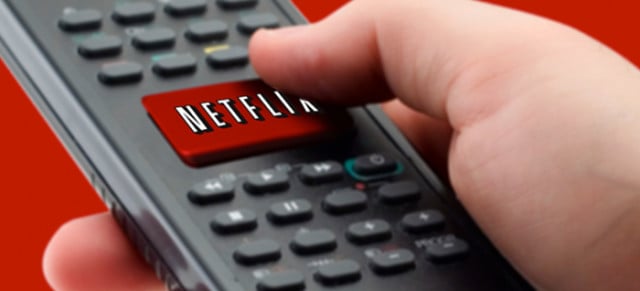 In surprising news, it looks like Netflix (NASDAQ:NFLX) and U.S. cable providers may be considering lucrative tie-up contracts, as the Wall Street Journal highlights rumors that note Netflix has offered the idea of making its streaming video service available as an app on U.S. providers' set-top boxes, similar to a strategy it already employs in the U.K.
Though the talks are still very much in their preliminary stages, should they eventually come to fruition, Netflix and cable companies' relationships would change dramatically, as they now compete bitterly for consumers, but soon could agree on a plan where both parties win.
Netflix and U.S. pay-television providers like Comcast Corp. (NASDAQ:CMCSA) and Suddenlink Communications currently compete because many customers have turned away from rising cable fees and have instead opted to pay Netflix's reasonable subscription costs. Though the online video service doesn't offer as much on-demand prime-time programming, it still has a library of popular TV shows and movies, and has satisified many cost-conscious consumers who are willing to wait for their favorite shows to come out on Netflix.
The problem for Netflix, however, is that many consumers can't stream their shows on their TV sets unless they have Internet-connected TVs or game consoles and Web-TV boxes, and that's where they lose customers.
Access to the online streaming service on TV boxes, though, could make Netflix that much more appealing to consumers if the service could convince pay-TV providers to offer it as an app on set-top boxes, but the problem is many of them have yet to agree to the special technology because they don't want other online services to ask for the same treatment.
Netflix already has a similar agreement in the U.K. with Virgin Media, but many U.S. companies are still unsure if they  want to give in to the special technology, and also need to evaluate the risk of offering their consumers direct access to the very service that rivals them. The pay-TV providers have long been fearful that a linkup with Netflix could lure customers away from their own video services, but on the other hand, they recognize that improved set-top-box technology could further tempt Netflix users to buy more expensive, faster broadband connections.
According to the Journal, even Comcast, the largest U.S. pay-TV provider, maintained earlier this year that it had no plans to add apps from online video services to its new Internet-connected set-top box, but now it is more open to the idea and has even been in talks with several online video services to discern whether it can negotiate a profitable contract.
Such a partnership would undoubtedly benefit those consumers who already buy into one of the services, and would also help familiarize customers with the set-top boxes that used to be clunky devices but are now becoming easier to use. However, before anything can take off, the competitors have to come together and hammer out contract details, as as we know, that could take a while.
Don't Miss: 5 Films That Started at the Top and Never Let Up.