Can Pepsi Successfully Dip Into the Yogurt Industry?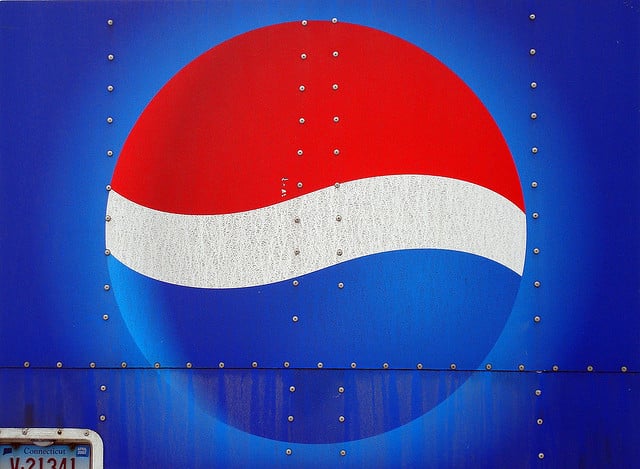 At a time when Americans are becoming more health conscious and responsive to the obesity epidemic, it might seem as though PepsiCo Inc. (NYSE:PEP) is out of luck. After all, its best-known items, Pepsi-Cola and Frito-Lay chips, aren't exactly part of a dieter's repertoire. But that's why PepsiCo is rolling out a new U.S. strategy, and it comes from the dairy department.
The company has partnered with Germany's Theo Muller Group, a big name in the European dairy industry, to help take the Muller yogurt brand nationwide. Until earlier this month, its yogurt had been produced in Europe and available only in limited U.S. markets. But now that Muller has realized significant success in Europe and yogurt is becoming one of the most popular items in U.S. grocery stores — though comparatively, Americans still eat far less yogurt than Europeans – PepsiCo is ready to get in on the pie with the help of Muller.
The Muller Quaker Dairy joint venture opened a yogurt plant in Batavia, New York, for $206 million — a hefty price tag, but an investment the two companies are confident will eventually pay off. Muller is gaining spaces on shelves across the country, and yogurt is one of the fastest-selling categories in grocery stores. Reuters reports that the U.S. market for yogurt is worth $7 billion, and has grown at an average rate of 8.5 percent in the past five years.
As Americans are looking to make healthier choices, it appears as though they're zeroing in on dairy. Bevmark Consulting CEO Tom Pirko explains, "Dairy has become everybody's favorite avenue when it comes to escaping the miseries of obesity. Everybody's trying to figure out a health angle."
Unfortunately for PepsiCo, it's not the only company that has recognized the popularity of yogurt. The market offers stiff competition from big-name brands like General Mills Inc.'s (NYSE:GIS) Yoplait, Danone's Dannon, and Chobani, as well as others. At the average supermarket, there are up to 200 different yogurt products, requiring each brand come up with a way to entice customers to dip their spoons into their own respective yogurts. Many rely on eye-popping discounts, offering deals like six four-packs for $10 each, or $10 for ten items for the premium brands.
So PepsiCo will have to roll out the big (marketing) guns, but CEO Indra Nooyi is confident the company, along with Muller, can fare well in the hyper-competitive industry. She said that the joint venture won't "break the bank," and that they can sell yogurt at a premium price. If the venture doesn't end up creating enough profit, PepsiCo will simply tell Muller to take over.
PepsiCo has already gone down this road with Sabra hummus, when it teamed up with Israel's Strauss Group. Sabra has become a leading brand in just a few years, and PepsiCo is now not only the world's largest snack food maker but also a leading U.S. purveyor of hummus and other healthy dips. As the company moves to better cater to America's healthier cravings, the company hopes it'll see the same success with yogurt.