Can P&G Turn the Tide on 'Unsafe' Detergent Pods?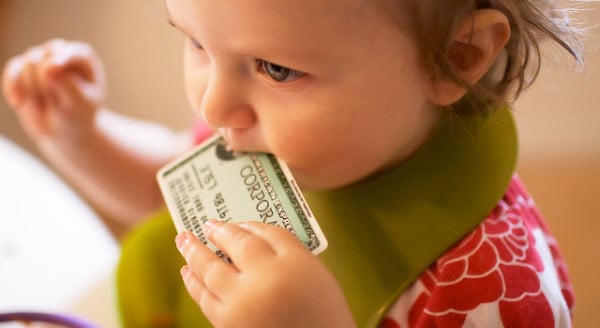 With the possible exception of what is actually healthy for them (you know, vegetables and stuff), kids will eat anything. Every parent knows this, and so does the American Association of Poison Control Centers. In 2012, the AAPCC logged 6,216 exposures to highly concentrated packets of laundry detergent by children 5 and younger. This year to date (through June 30), there have been 4,868 reported cases.
This particular fact is relevant not just to parents but to the companies that produce laundry detergent products like Procter & Gamble (NYSE:PG) and Church & Dwight (NYSE:CHD). The AAPCC did not break down its figures, but of all the laundry detergent products on the market it highlighted "small, single-dose packets," a product innovation spearheaded by P&G. The pods are a fairly new development, hitting the market in early 2012, with several other companies following suit shortly after.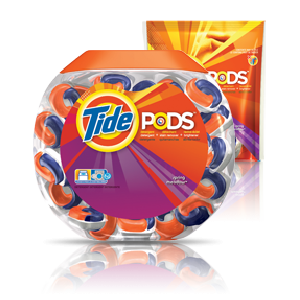 The pods have been a commercial success. Consumers are drawn to them for their ease of use and effectiveness, meaning companies can get away with selling them at a premium to more traditional detergents.
But one of the problems unforeseen by P&G — although it may be obvious in hindsight — is that children seem to easily mistake the pods for candy.
The pods are brightly colored and traditionally came in a clear package. You don't have to try very hard to imagine that instead of highly concentrated detergent, the pods contain some sort of delicious form of processed fruit.
The AAPCC said: "Poison centers are reporting a recent uptick in calls about exposures of children to laundry detergents packaged in small, single-dose packets. Some young children and toddlers who swallow these small packets have become very ill and have required hospitalization."
To its credit, P&G reacted promptly to reports of child ingestion. It quickly changed the design of the lid to make it more difficult to open and has since engaged in a relationship with the American Academy of Pediatrics on the Safe Home campaign. The project is designed to educate consumers about the proper use and storage of potentially harmful products like highly concentrated detergent and includes a redesign of packaging for products like the Tide pods.
When Tide released its detergent pods in 2012, it projected $500 million in first-year sales. The goal was incredibly lofty, given that most newly released consumer packaged goods generate first-year sales of $50 million or below.
The pods were thought to be particularly innovative because of how appealing they are to broad sections for the $7.2-billion laundry detergent segment. Unit-dose products are estimated to account for 7 percent of total detergent sales, but P&G suggests that share could climb as high as 30 percent.
Don't Miss: Here's Why the American Consumer is Less Engaged.