Can President Obama Convince Congress to Act on Student Loans?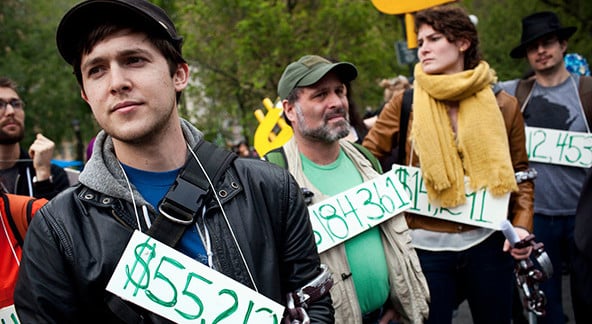 On Tuesday, the Obama Administration issued a statement urging Congress to "swiftly pass a bipartisan compromise to keep student loan interest rates low this year."
The deal on the table — called the Bipartisan Student Loan Certainty Act — was proposed by Senator Joe Manchin (D-W. Va.), Senator Tom Coburn (R-Okla.), and six other members from both parties on July 18. Like most other long-term proposals for student loan interest rates, the Bipartisan Student Loan Certainty Act would peg the interest rate on newly-issued loans at the rate on the 10-year U.S. Treasury note, plus some additional amount to "offset costs associated with defaults, collections, deferments, forgiveness, and delinquency."
The proposed addition is 2.05 percentage points on undergraduate loans, and 3.6 percentage points for graduate loans. This would retroactively shift the interest rate on loans taken out after July 1 to 3.86 percent for undergraduates, and 5.41 percent for graduate students. The interest rate would be fixed over the life of the loan. Interest rates would also be capped at 8.25 percent for undergraduates, 9.5 percent for graduates, and 10.5 percent for PLUS borrowers.
According to the White House statement, there are more than 8.8 million undergraduate borrowers in the United States, with an average loan amount of $6,922. The average savings under the bipartisan compromise is calculated to be $1,545 per student over the life of the loan.
If the new plan goes into effect, undergraduate loans taken out for this academic year will have an interest rate of 3.86 percent, instead of 6.8 percent. Unsubsidized graduate-level Stafford loans will pay just 5.41 percent interest, instead of 6.8 percent. Interest on GradPLUS and Parent PLUS loans will drop from 7.9 to 6.41 percent.