Can Southwest Fly Past Its Computer Troubles?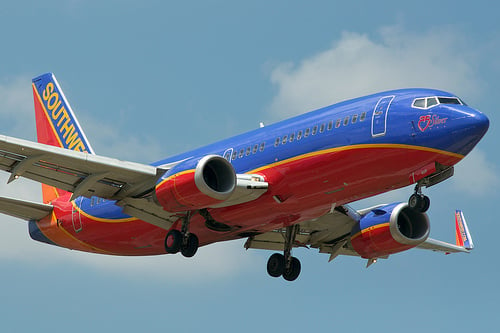 Computer troubles quickly turned into full-scale flight troubles for Southwest Airlines (NYSE:LUV) Friday. Many flights were grounded, delayed, and some were even canceled. The issues may be solved for now, but concern still lingers.
The problem arose from a system-wide computer failure in Southwest's main computer system. Because of the technical difficulties, the airline was unable to monitor certain aircraft data, print boarding passes, conduct check-ins, and more. Naturally, these things disrupted the flow of traffic onto planes and kept the company from operating flights for a short period.
Some 250 flights in total were grounded because of the computer troubles. Many of these flights were on the West Coast. The company averages 3,400 flights per day, and because of the computer problem, as many as 57 flights had to be canceled.
Because Southwest does not operate redeye flights, some of the flights that were scheduled for late Friday night and subsequently delayed had to finally be canceled. Most of these flights originated in the western half of the country. Further flights nationwide had to be canceled Saturday morning because staff couldn't make it to airports in time.
Systems were back online late Friday, and a Southwest spokesperson said, "Backup systems are in place, no the main system, so it's slower, but we are able to start launching these flights." The company said on its official Twitter account that "systems are operating and we will begin work to get customers where they need to be."
The company's shares were not terribly affected by the service troubles, so Southwest may be in the clear now that systems are back up. Shares actually opened at $16.63, which was $0.10 above the close on Friday. However, shares have since dipped some, but still less than half of a percentage point.
The source of the computer malfunction is not yet clear, so concerns may still exist that Southwest could experience similar troubles in the future.
Don't Miss: (Not) Living the Dream: Another One of Boeing's 787s Diverted.