Can the IRS Scandal Degenerate Any Further?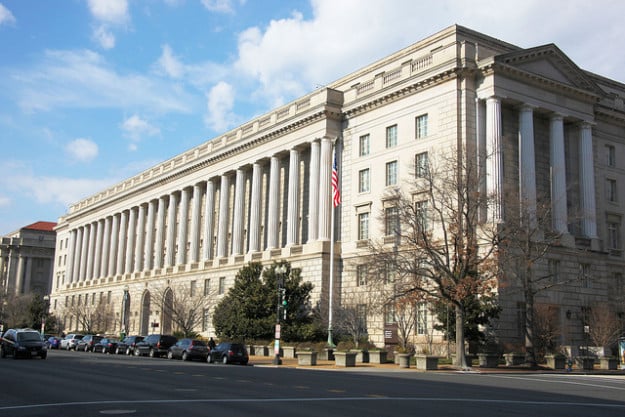 Just when it seemed like the Internal Revenue Service mess couldn't degenerate further, inspector general J. Russell George found himself answering more questions on Capitol Hill, this time getting chastised by both parties.
News broke in May that the IRS was targeting conservative groups during the 2012 election cycle. Groups applying for 501(4) status are required to explain the purpose of their organization and not be involved in political activity as a primary objective. Groups containing the words "tea party" and "patriot" we singled out for further scrutiny, igniting a firestorm of anger led by California Republican Darrell Issa. The targeting began in the IRS's Cincinnati offices, though Issa and others have raised questions about the influence of Washington-based officials in the scandal.
But since then, emails have shown that political bias did not exist, and Democrats are convinced that it was progressive groups who were targeted, a fact they are accusing the inspector general of overlooking.
George claims documents were kept from him that would have brought such targeting of progressives to his attention, according to USA Today. He told Congress: "The moment I became aware that other groups were spotlighted by the IRS, I directed my staff to commence review of that," adding, "I am very disturbed that these documents were not provided to our auditors at the outset. They were not provided during our audit, even though similar documents that list 'tea party'…were." Documents in question have shown that progressive and "occupy" groups were also singled out for further inspection.
Congressional Democrats were irate, though, and USA Today reported that Del. Eleanor Holmes Norton of Washington, D.C., asked Russell George to clarify the error. "How could you not have, in the ordinary course of doing your work, discovered the treatment of progressive groups? That goes to a flaw in methodology," she said.
The battle has entrenched both sides into their respective corners for the most part, a larger example of the gridlock rampant in Congress. Issa has been the leader of the conservative investigation against the IRS, and others have used the opportunity to talk about reform or abolishing the department altogether.
But the cause in some cases has turned bipartisan, with Michigan Republican Dave Camp and Montana Democrat Max Baucus undertaking a summer road trip to promote their tax reform proposal. Lowering rates for fewer deductions is the focus of the conversation, and 3M (NYSE:MMM) has said it would give up all of its tax breaks for a substantially lower rate.
Don't Miss: Are Borrowers Using Credit More Wisely?