Can This Business Help Pfizer in Emerging Markets?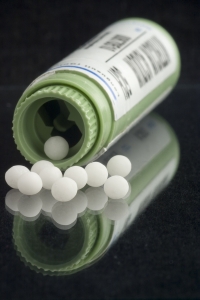 In his efforts to make Pfizer (NYSE:PFE), the world's biggest drugmaker, a more efficient and streamlined company, its Chief Executive Officer Ian Read has been cutting expenses and divesting several of its businesses — including its animal health and infant nutrition units — since taking over in 2010. But the pharmaceutical company will not be divesting its $3.2 billion-a-year consumer health unit because the business will be a key part of the company's efforts to sell prescription drugs that have become over-the-counter products.
The unit — which manufacturers ChapStick lip balm, Advil, and Centrum vitamins, will "absolutely" stay at Pfizer, the executive told investors, according to Bloomberg, on a conference call organized by Sanford C. Bernstein last week. Medicines that are transitioning to nonprescription status will be an increasing trend, he added. "It's a business that has a great store of value for us," Read said.
Pfizer's chief executive had considered cutting the drug business in half, with one unit focused on brand-name drugs and the other dedicated to drugs that do not have patent protection. "Pfizer does still very much seem to be contemplating this possibility, but no firm decision has been made yet," Bernstein analyst Tim Anderson wrote after the call, in a note seen by the publication…
If Pfizer does decide to split the company, the consumer unit could be bundled with its generic-drug business, according to International Strategy & Investment Group analyst Mark Schoenebaum. In an email to Bloomberg, he wrote, "I do see the synergies with the branded and the generics part of the business — much more so than existed with animal health or with nutritionals." Still, "a separation could unlock a bit of value," he added.
The company has also tried to expand its consumer drug business. In August, the company purchased licensing rights to sell AstraZeneca's (NYSE:AZN) Nexium — a pill for heartburn — over the counter. Pfizer spend $250 million on the deal already, and it will pay royalties once the drug goes on sale. It may also attempt to develop a nonprescription version of its cholesterol medication Lipitor, which was once the company's best-selling product.
"It in many ways has a very comfortable fit within our current platform," Amy Schulman, head of the consumer business, said of her unit on the investor call. "It's also an important harbinger of where the market is going." In emerging markets, prescription drugs are increasingly accessible over the counter, as compared to the United States, Read added, noting that those markets will move "faster on this OTC switch than the very cautious" U.S. Food and Drug Administration.
Merck (NYSE:MRK) — a Pfizer competitor — is also evaluating its consumer unit, which Chief Executive Ken Frazier said was not big enough at a January conference, according to Bloomberg. The unit generated $1.95 billion for the company last year.
Don't Miss: 3 Simple Steps to Improve Your Retirement Nest Egg.